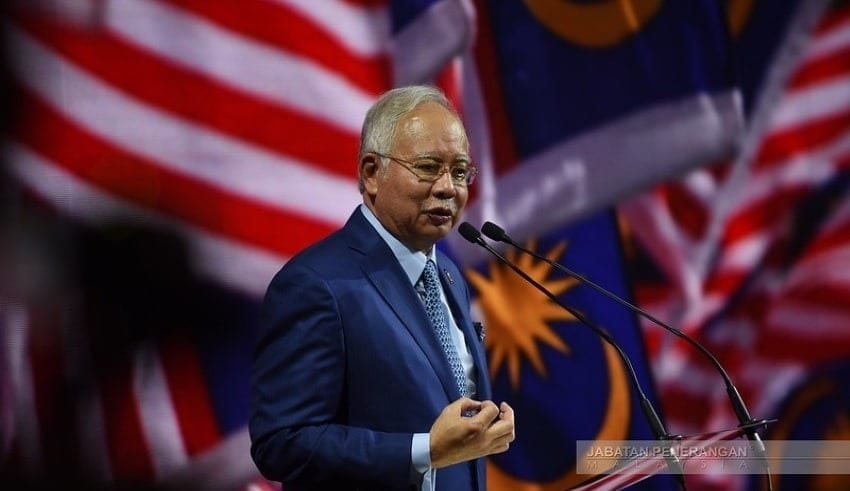 (C) Flickr, Foto Penerangan
KUALA LUMPUR – Datuk Seri Najib Razak said today that he will forgive his former mentor despite feeling wronged because he is a person who practices Islam teachings.
The former prime minister and Pekan MP said that he was portrayed by Dr. Mahathir as Malaysia's number one villain amid the 1MDB global financial scandal that resulted to destroying his party "UMNO".
Najib said that he felt angry and offended by the harsh words of his former mentor. He claimed that Mahathir crossed the line and that his accusations are baseless and difficult to accept.
Despite the heaviness in his heart, Najib said that he is a person who practices his faith and that if Dr. Mahathir asked for forgiveness, he will forgive him.
Najib added that the Islam faith requires hum to forgive one another and that being forgiving is also the character of Allah, who is the most merciful.
He added that there are verses in Quran that says we must forgive. He claim that Dr. Mahathir made a mistake and has committed sins towards him, but if he does not ask for forgiveness, then he has to find him in Padang Mahsyar.
Padang Mahsyar is a Islamic justice system in the afterlife where people are judged according their what they did in this life.
Najib was Malaysia's sixth prime minister from 2009 to 2018. He was convicted this year for several charges of money laundering amounting to RM42 million. Dr. Mahathir was asked in an interview a couple of weeks ago on whether he would ever forgive Najib for what he did. Mahathir said that he cannot forgive someone who destroued his party (UMNO).
Related Article: https://www.theasianaffairs.com/malaysia/2020/10/01/dr-mahathir-wont-forgive-najib-for-destroying-his-umno/