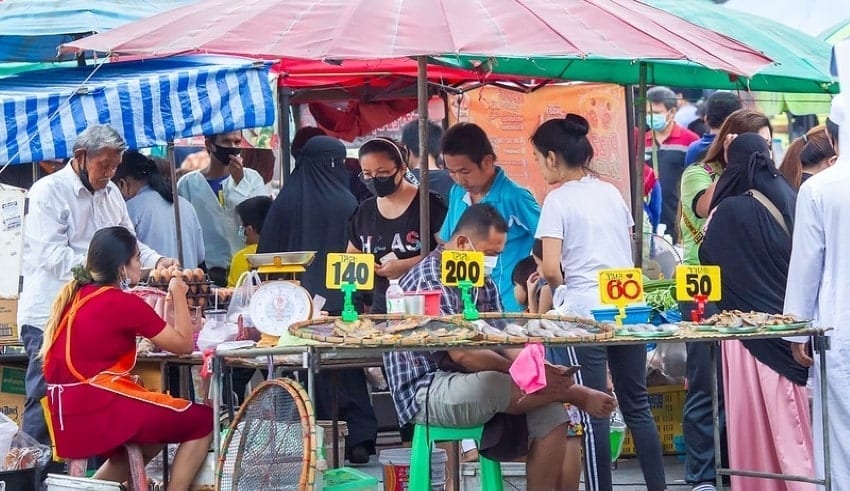 Thai health authorities proposed stricter restrictions on businesses and the movement of people in 28 provinces, including the capital of Bangkok, as the number of new cases of coronavirus is growing.
Measures requiring the final approval of Prime Minister Prayut Chan-o-cha include the suspension of some enterprises and crowded operations that pose risks of infection to the public, and the suggestion that individuals in these provinces operate from home and avoid excessive travel from their provinces.
The Bangkok authorities had previously requested that schools be closed for two weeks and that daycare centres, gyms, bars and massage shops be temporarily closed. Thailand confirmed 216 new cases of coronavirus on Saturday, and one new death.
Since last year's initial outbreak of coronavirus disease, the country has managed to maintain infection rates relatively low, holding the number of new cases in single-digit numbers for months until mid-December.
Now, in the second wave, a number of cases are associated with a cluster of migrant workers. Another cluster is connected in eastern Thailand to illegal gambling dens, both of which began in mid-December. Since the outbreak began last January, the country has reported a total of 7,379 coronavirus cases and 64 deaths.
For this reaon just after the new year holiday, the Thai capital of Bangkok will close all schools for two weeks as it tightens steps to control a new wave of coronavirus pandemic. Since they reported 279 new cases of coronavirus, most of which were linked to a migrant worker cluster in Samut Sakhon province, south of Bangkok. And another cluster of illegal gambling dens that began in Eastern Rayong Province.
These new clusters have begun to spread to Bangkok, leading the manager of the city to tighten measures to curb the spread of the virus. Anither thing from 4th to 17th of January, all schools, daycare centers for young and old, pre-schools and tutorial centers will be nearby, while other public facilities will be closed, including amusement parks, playgrounds, public baths and massage parlours.
Mr. Pongsakorn also said that the city is considering restaurant eating limits but said that further consultations with the Covid-19 government taskforce were required. This setting looks messy as the nation looks at the situation but they are determined to combat the pandemic even if it strikes it's second wave.