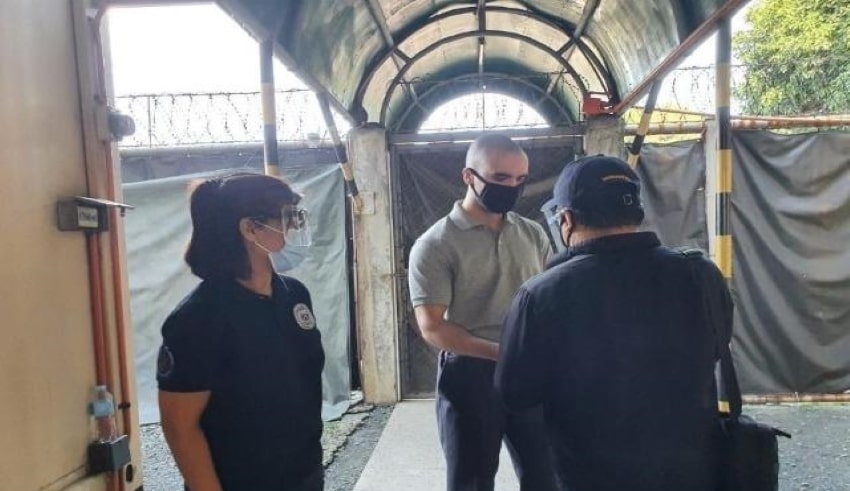 METRO MANILA – US Marine Lance Corporal Joseph Scott Pemberton left the country on Monday, six years after convicted of killing Filipino transgender Jennifer Laude during a sexual encounter in Olongapo.
Pemberton, who were confined inside the joint United States Military Advisory Group (JUSMAG) facility at Camp Aguinaldo since 2014. He was finally allowed to leave the country yesterday.
According to Bureau of Immigration spokesperson Dana Sandoval, the 25-year-old Pemberton was ushered by the Bureau of Immigration officers together with the representative of the U.S and boarded a C-130 plane bound for his home country.
Sandoval said that Pemberton has successfully been deported and the millatary plane left this morning.
She also confirmed that Pemberton was transferred from the Bureau of Corrections (BuCor) to the custody of the BI and wasn't able to talk much during the procedute.
Pemberton was very calm and very serioes. Pemberton's lawyer Rowena Flores described him as "a man of very few words." He wore a face mask and was in handcuffs from Camp Aguinaldo until he arrived at the NAIA Terminal 3. BI ecorts was able to remove his hand cuff until he's about the board the C130.
Flores said in a statement that her client expressed gratitude to the President. He has also shown remorse and causing pain to the Laude family. Last Sept. 7, President Duterte granted Pemberton absolute pardon after Olongapo City Regional Trial Court (RTC) Branch 74 Presiding Judge Roline Ginez-Jabalde ordered his release last Sept as Pemberton, under the Good Conduct Time Allowance (GCTA) credits, already served his maximum jail term limit.
Related Article: https://www.theasianaffairs.com/philippines/2020/09/11/no-exchange-for-the-release-of-pemberton-says-foreign-affairs/