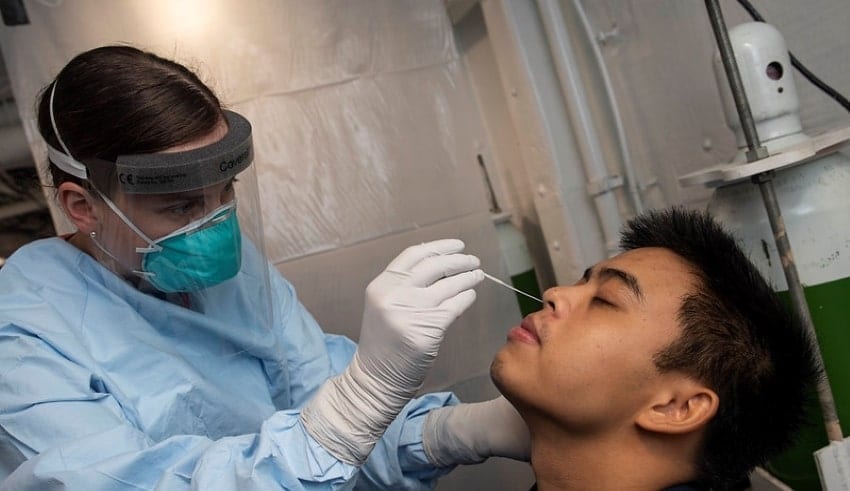 (C) Flickr,U.S. Pacific Fleet
The Department of Tourism is seeking to establish travel coupons that would subsidize the cost of reverse transcription polymerase chain reaction (RT-PCR) swab tests for visitors in an attempt to make travel more accessible.
Tourism Secretary Bernadette Romulo-Puyat said in a television interview with the ANC that the DOT aims to join up with the University of the Philippines-Philippine General Hospital (UP-PGH) to lower tourist RT-PCR prices.
For the RT-PCR exam, UP-PGH charges just P1,900, with findings in 24 hours. Earlier, the DOT expressed appreciation to the Philippine Red Cross (PRC) for moving to reduce the price of RT-CPR research to P3,300 as it could stimulate more demand for travel.
Many vacation destinations have opened up to tourists, but travel remains a barrier to the high cost of testing. Puyat has strongly called for collaboration between facilities approved by the Department of Health (DOH) to make antigen and RT-PCR testing more accessible to facilitate domestic travel and help restore livelihoods in tourism areas.
She stressed that the PRC's affordable and cheaper RT-PCR test will have a positive effect on the tourism industry, the economy and most importantly, the people, as the country struggles to rebound from the economic downturn triggered by the government's enforced neighborhood lockdowns to prevent COVID-19 from spreading.
In fact, The agency had earlier welcomed the signing of the executive order by President Duterte to ensure the accessibility and availability of COVID-19 tests and test kits for all, as it may drive domestic travel demand. In the same television interview, Puyat clarified that as domestic destinations continue to open up, the DOT will be piloting a program aimed at establishing universal travel criteria.
In view of this, Puyat had earlier stressed that the DOT hopes that the criteria required for travel to domestic destinations would finally be universal.
She stressed that the respective local government units (LGUs) decide the travel criteria per destination, except for Boracay, which comes under the Boracay Inter-Agency Task Force (BIATF).
The destinations available to domestic visitors have allowed travelers to download special smartphone apps as a prerequisite by which tourists fill out a health statement, as well as other criteria that need to be fulfilled.
Morever, Puyat stated that the DOT is now switching to an interface that will meet the documentary specifications of all travelers and providing them with a fast response or QR code instead of keeping paper copies of their records.