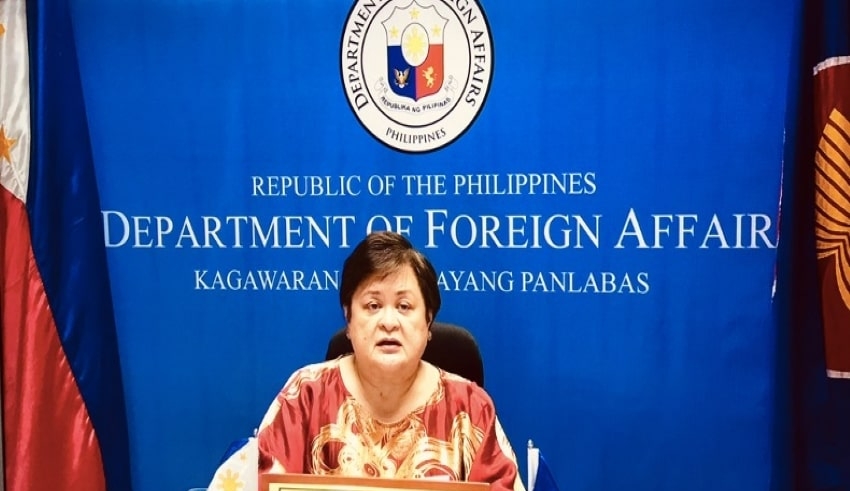 The Philippines has called for the Southeast Asian countries as well as the dialogue partners in intensifying its efforts regarding the matter of transnational crime, terrorism, and maritime security despite the pandemic.
Foreign Affairs Acting Undersecretary Ma. Theresa Lazaro brought up the matter during the Association of Southeast Asian Nations (ASEAN) Regional Forum (ARF) meeting of senior officials which was held on Tuesday.
Related Posts
In a statement from the Department of Foreign Affairs, Lazaro said that it is critical to not lose sight in the cooperation on the matter. She added that the ARF provides the platform for such dialogue and exchanges among 27 participating countries.
Participants include ASEAN member countries and dialogue partners such as Australia, Canada, China, the European Union, India, Japan, New Zealand, Pakistan, South Korea, Russia, Sri Lanka, Timor Leste, and the United States.
Lazaro also mentioned that their efforts against transnational crime, especially terrorism and cybercrime should be strengthened and consistent even while going through the whole Covid-19 situation.
Lazaro also talked about how the Philippines is keeping its efforts in engaging with its partners in fighting against transnational crime in addition to implementing domestic measures such as the Anti-Terror Law and the development of the National Cybersecurity Plan 2022.
She said that the country stays committed to a law-based approach regarding the South China Sea issue, which also includes the assertion of the 2016 Arbitral Award.
The serious issues over the South China Sea dispute that involves the infringements on its sovereignty, sovereign rights, and jurisdiction which has been raised by the Philippines has also been brought up by Lazaro.
She told the forum that the negotiations on the Code of Conduct in the South China Sea is still in progress even amid the difficulties brought by the pandemic. Lazaro said the Asean-China Foreign Ministers' Meeting, which was done physically last June 7 in Chongqing, China, is a "testament to the will of Asean and China to hurdle obstacles posed by the pandemic."