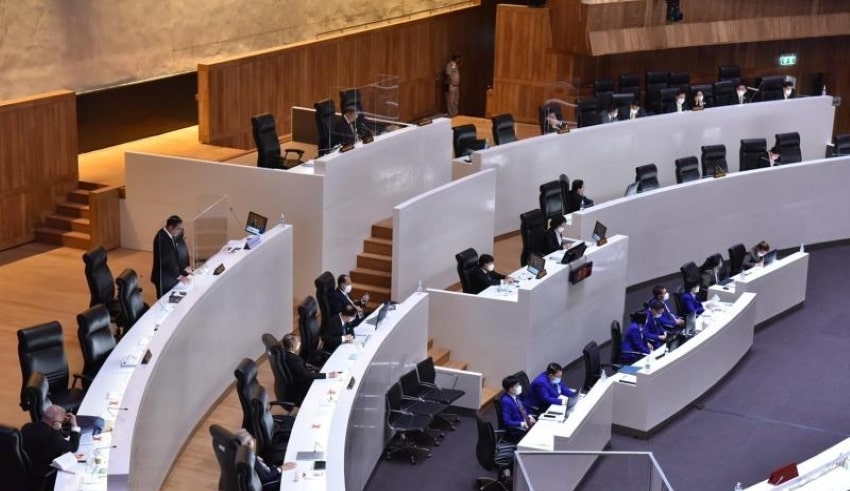 Thailand – The main opposition Pheu Thai Party defended its draft amendment to the Political Parties Act, a move widely seen as an attempt to allow fugitive prime minister Thaksin Shinawatra to exert influence over the party.
In view of this, Cholnan Srikaew, leader of the party, said its proposed changes to Sections 28 and 29 are lawful and intend to remove any ambiguity over the Act. These two sections prohibit political parties from allowing non-party members from dominating, influencing or directing party affairs, to limit the freedom of party members.
Under the party's proposed amendment, non-members can give advice, suggestions, recommendations or information to parties related to political activities. However, critics see the proposed revision as Pheu Thai's attempt to allow Thaksin to have a say in its affairs. The main opposition party now faces several petitions seeking its dissolution over this allegation.
Related Posts
Dr Cholnan said the proposed changes are intended to prevent any attempts to seek the party's dissolution. They were trying to make it clear that if other people, such as academics, give useful information, the party can use it. He added that it isn't about exerting influence. For him, any activities that indicate party domination should be specified.
The bill is one of 10 proposed amendments to two organic laws related to the elections of MPs, which are set for deliberation by the joint sitting of MPs and senators. The amendments to the two organic laws the Political Parties Act and the Elections of MPs Act are intended to reflect constitutional changes in the election system. The push to restore the two-ballot electoral system was royally endorsed and published in the Royal Gazette on Nov 21.
Seksakol Atthawong, an aide to Prime Minister Prayut Chan-o-cha, said yesterday the proposed changes can be seen as the Pheu Thai Party's attempt to let Thaksin have a say in the party's affairs without facing legal troubles.
The Pheu Thai Party must be afraid of being disbanded because a number of petitions are lodged against it over Thaksin's interference. Also, a new charter amendment bill seeking to scrap the Senate's power to co-elect a premier and prevent Gen Prayut from prolonging his premiership will be submitted to parliament tomorrow.
Morever, Somchai Srisutthiyakorn, Rangsit University's centre for political research and development director, said he has been informed by parliament that the submission of the bill and its 70,000 signatures of support can proceed tomorrow.