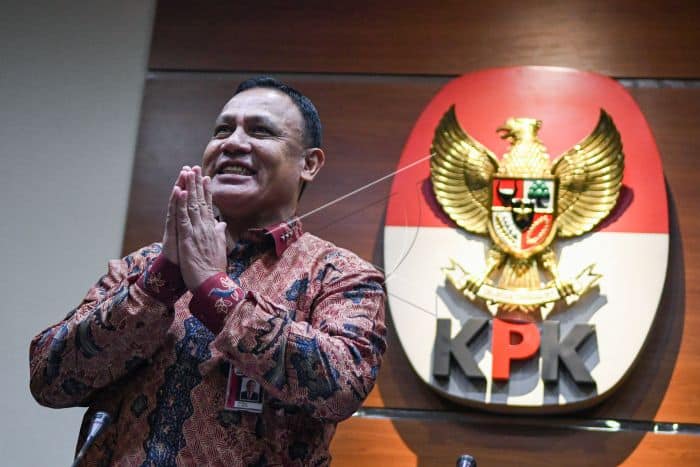 The central government allows local governments to change the Regional Revenue and Expenditures Budget (APBD) to add budget posts for the new coronavirus or COVID-19. For this reason, the Corruption Eradication Commission (KPK) also paid particular attention to the use of the epidemic disaster management budget.
KPK Chairman Firli Bahuri asserted, the KPK ensured that the eradication of corruption would continue even in the midst of the threat of the coronavirus outbreak (COVID-19). The point is, the perpetrators of corruption do not recognize the disaster season, even though the criminal threat is more severe if they misuse disaster funds.
"Supervision carried out by the KPK aims to enable the central and regional governments to use the budget effectively and free from fraud," Firli said, Wednesday (3/18).
Firli explained, Supervision was carried out, to anticipate and ensure coronavirus disaster funds on target. "Do not let the budget disaster in corrupt elements who do not have empathy," he said.
On the occasion, it was also explained, he made adjustments to work arrangements including implementing a working from home (WFH) policy. Nevertheless, the implementation of law enforcement, investigation, investigation, prosecution and case execution tasks is still carried out based on priority.
Meanwhile, Acting KPK Spokesperson Ali Fikri said, Circular Number 6 of 2020 concerning Procedures for Working from Home for All KPK Employees as Anticipation of the Spread of COVID-19.
"Starting Thursday, March 18, 2020, all Corruption Eradication Commission employees will work from home," Ali Fikri said, Wednesday (3/18).
Therefore, Fikri continued, the KPK has adjusted the implementation of the task of eradicating corruption for the period 18-31 March 2020. This adjustment was carried out following the latest conditions related to the spread of COVID-19.