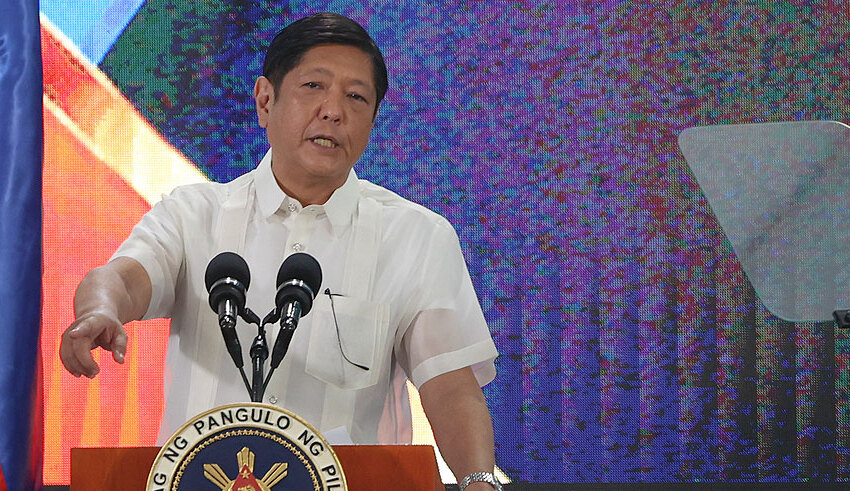 Despite persistently rising prices, President Ferdinand Marcos Jr. is confident that the Philippines will not enter a recession, noting improvements in the local labor situation.
In a video, Marcos remarked in Filipino, "We are certain that we will not have a recession in the Philippines since the unemployment rate is very low."
A technical recession occurs when an economy has negative growth for two consecutive quarters.
In spite of an inflation rate that reached a 14-year high in November, the Philippine economy grew at an annualized pace of 7.6% in the third quarter, defying predictions of a downturn.
Consumer spending, a significant economic engine, performed all the heavy lifting in the previous quarter despite rising prices, while government expenditure support waned. Analysts said that Filipinos presumably began stockpiling in expectation of increasing costs, which might drain their savings and leave them vulnerable to future economic shocks.
Keep Reading
In the meanwhile, government data indicates that while unemployment has continued to decline, the jobs being created are of poor quality and do not pay enough to keep up with inflation.
The persistent inflation crisis has compelled the Bangko Sentral ng Pilipinas to aggressively increase interest rates to bring demand in line with restricted supply, a move that would affect the economy where it hurts most: consumer spending.
While economists believe the economy is robust enough to withstand the massive rate rises and avert a recession, the Marcos administration is already preparing for a slowdown in growth next year as the repercussions of a restrictive monetary policy begin to take effect.
At the final meeting of the Development Budget Coordination Committee for this year, the interagency organization anticipated that the economy will expand between 6% and 7% in 2023, a decrease from their prior estimate of 6.5 to 8%.
Marcos stated in the video that the government is "using many various methods" to combat inflation, but he did not define what these methods are.