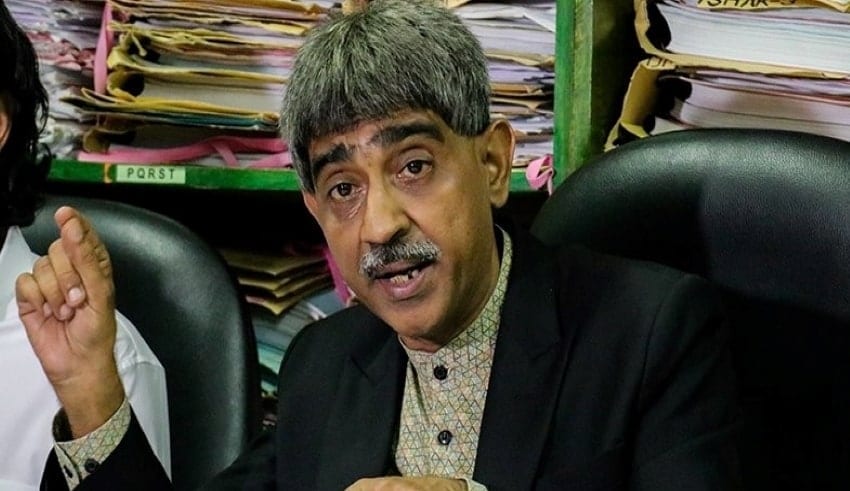 PETALING JAYA: A plan by a PPBM senator to pass laws to prosecute anyone found insulting the prime minister has been slammed by lawyer Haniff Khatri Abdulla, claiming it is worse than the Anti-Fake News Act passed by the government of Barisan Nasional (BN).
He told FMT that while former Prime Minister Najib Razak was often criticized and assaulted during his tenure as the country's leader, his government had never enacted a special law to protect politicians.
Haniff, who is also the lawyer of Dr Mahathir Mohamad, added that if it were to stick with the senator's suggestion, the Perikatan Nasional (PN) government would be "more cruel" than the BN administration.
"Najib's government only enacted anti-fake news laws, but that law was used for all, it wasn't just to protect leaders," he said, referring to the Act that was abolished by the Pakatan Harapan government in 2019.
"Now senator Razali Idris is proposing a law to ban insults against leaders and the prime minister. This is more backward than the anti-fake news law. He's proposing for a law that specifically makes insulting leaders a crime," he said.
He also said the enforcement of various laws for citizens and leaders went against the Federal Constitution with the intention of protecting those leaders, warning Putrajaya that it could not continue to establish double standards.
"There cannot be laws that place leaders above the people. If the government enacts this law to protect ministers or the prime minister from insults, then clearly the government practices illegal double standards.
"There cannot be laws that discriminate between the people and leaders," he said, citing Article 8 of the Federal Constitution.
He said criticisms and insults levelled against the government by Malaysians on social media should instead serve as motivation for PN to improve and resolve its weaknesses, as long as the criticisms were not criminal, slanderous and seditious.
There were enough laws available that the government could use to move against criminals, he said, if criticisms were to be illegal, slanderous or seditious.
The new law was introduced by Razali, who is chairman of the Dewan Negara People's Well-being Caucus, after comments were posted to Prime Minister Muhyiddin Yassin on an Indonesian website following his visit there last week. The senator said the insults on social media had become a "mental illness", calling for either a new law to be enacted or an amendment to be made to Section 233 of the Communications and Multimedia Act.