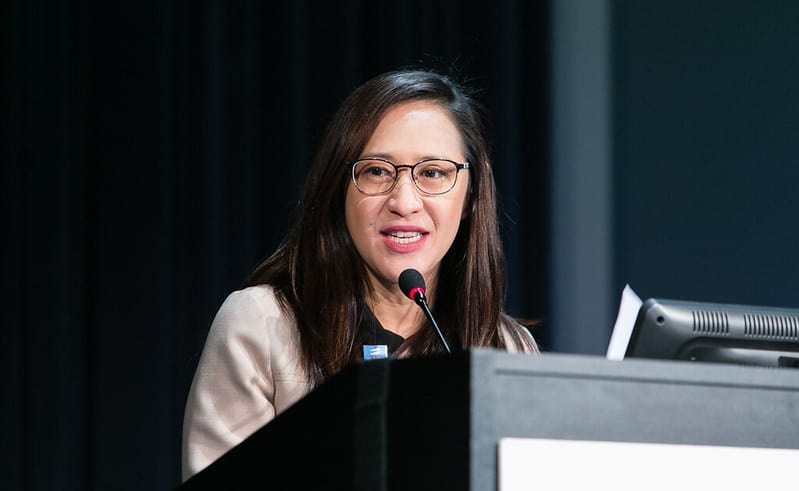 C) Flickr,Outright Action International
METRO MANILA – Quezon City Mayor Joy Belmonte announced on Wednesday, July 8 that she tested positive for coronavirus disease (COVID-19).
Pahayag ni Quezon City Mayor Joy Belmonte: pic.twitter.com/ixmaoumsCa

— Quezon City Government (@QCGov) July 8, 2020
According to Belmonte, she is not experiencing any symptoms so far. She said she expected to get the virus given her work of visiting health facilities, hospitals and areas under suspected covid cases. She, however, feels no regrets.
She said she have prepared herself for this and accept the results wholeheartedly.
"I hope this would serve as a warning that Covid-19 is a rare and unique that people should not ignore." she added.
The Quezon City Mayor reassured her constituents that government services in the city will not be disrupted despite her limited capacity to move around. She will be following the quarantine protocols set by the Department of Health.
Belmonte also ordered The QC Epidemiology and Surveillance Unit to start contract tracing procedures.
Her office in the City hall will be temporarily shut down as well as common areas for disinfection. Quezon City, also the largest city in Metro Manila, currently records the highest number of COVID-19 cases in the capital. The city currently recorded at least 3,869 with 2,214 recoveries and 247 deaths.