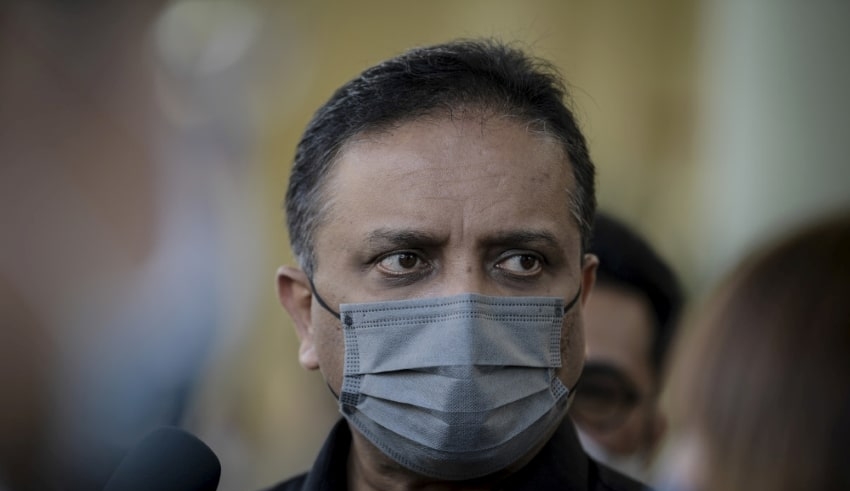 Datuk Seri Reezal Merican Naina Merican who is the current Kepala Batas MP tells the state government of Penang to call off the Penang South Reclamation (PSR) project as it did not command the full support of the entire population of the state.
The youth and sports minister Reezal Merican also said that the mega sea reclamation project drew out negative reactions from the people which then brought about two petitions that calls for its cancellation.
Related Posts
In a statement, he said that as the Penang Development Action Council chairman, he would therefore carry the objections and the protests that calls for the abolition of the mega sea reclamation project to the state government soon.
According to him, the "Save Penang! Reject the 3 Islands Reclamation!" public petition had garnered more than 116,000 signatures until today as a form of support to the petition. Whereas, another petition titled "Save Malaysia's sea turtles!" which is directly associated to the PSR project had obtained about 250,000 signatures.
Reezal mentioned that from his personal standpoint, he does not approve of the project that was said would generate the funds required for the payment of transportation projects under the Penang Transport Master Plan (PTMP).
He claims that the root of the protest against the project was the implementation that was said to not be actually for the PTMP transportation projects as it gives the impression that it had been shifting into a real estate project being ruled by private entities.
He also added that as it seems to be, the project would start threatening the people whose livelihood is dependent on the ocean and its bounty. Reezal claims that the project will ruin the marine ecosystem and biodiversity and change the course of the seawater.
Whereas, in a separate statement, Muhammad Fauzi Yusoff, who is the Penang PAS commissioner said that Penang PAS had always disapproved the PSR project by the Penang government. According to his statement, the project's original objective was no longer the same as the parties involved had put focus on their own interests and appears to have neglected environmental sustainability and marine life from which the fishermen located there depend on for their livelihood.