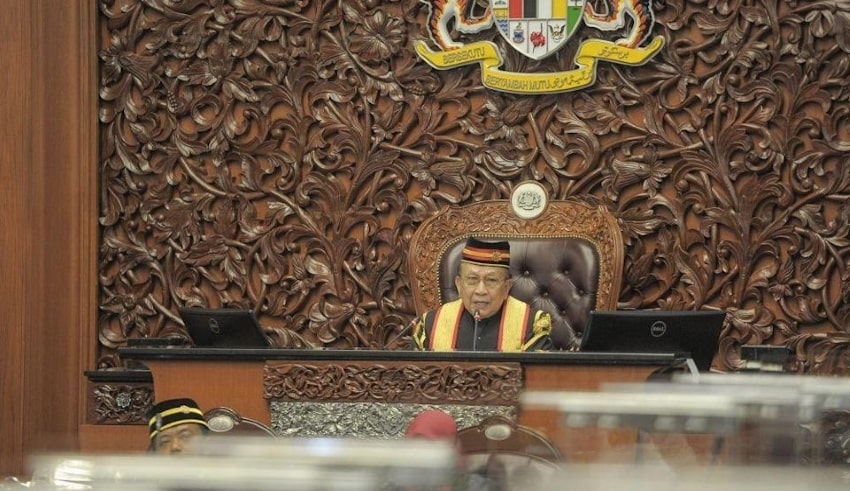 Dewan Negara President Tan Sri Rais Yatim says that the proposal of allocating a portion of 30 per cent of the MP's allowances towards the relief fund to fight against the Covid-19 must be first tabled and approved in Parliament.
In an interview, Rais said that not even he or Dewan Rakyat Speaker Datuk Azhar Azizan Harun could make a decision about it without having a meeting with the Parliament.
Related Posts
However, both the upper and the lower houses are suspended for now as the Emergency had been announced in January.
He said that they do not have any proposal to cut the MP's allowances as the Parliament does not meet. He added that just like the government, they also hold meetings to discuss such matters.
He explained that because the Parliament is not allowed to meet, they cannot do anything since before any decision be set in motion, there must be a meeting to go through the rules first and given that, he concluded that the Dewan Rakyat is unable to make the decision.
Even though that was the case, Rais said that he completely agree with the idea of having allowance cut among the MP's to contribute to Malaysia's fight against the Covid-19 pandemic.
"The recommendation to do something for the sake of fighting together against Covid-19 is very good. Personally, I see there are some steps that certain parties can take, just officially can't do it," he said.
Muar MP Syed Saddiq Abdul Rahman is also in support for the allowance cut, but he said that in doing so, the government should be fair in the allocation of funds to constituencies held by Opposition MPs.
Lembah Pantai MP Fahmi Fadzil is also in agreement with the cut and said he is prepared to contribute his allowance towards the Covid-19 Disaster Fund provided that Parliament was reconvened and that the parliamentary committee be put in charge of the management of these funds.
"If MPs give all their allowances to this fund, we don't know who manages it and what happens to the money later. We don't want to be like a certain leader who said don't ask where the Palestinian relief fund went. "It's not about not wanting to contribute, it's a matter of transparency," he said