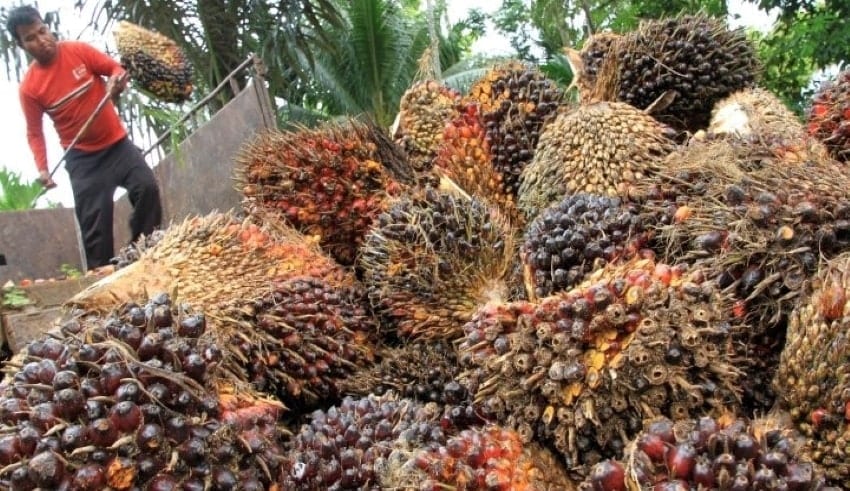 The Indonesian Palm Oil Association (Gapki) recently announced that Indonesia's exports of crude palm oil and its derivatives increased three percent to 2.76 million tons in September this year from 2.68 million tons in August.
Export volume growth was attributed to an increase in exports to countries such as China, Brazil, Malaysia, Russia, and Africa, Gapki CEO, Mukti Sardjonoo.
While there was a decrease in exports to most African countries, there was a strong increase in exports to Kenya and South Africa. In fact, Exports to the European Union and Pakistan have also been decreasing. Meanwhile at 351 thousand tons, exports to India remained unchanged.
In view of this, The Foreign Minister Retno Marsudi is arguing against the phasing out of palm oil, urged the European Union (EU) during the 23rd ASEAN-EU Ministerial Conference, to offer equal treatment to commodities.
The proposal made by Indonesia to the European Union for fair treatment of palm oil is rational, keeping in mind that Indonesia is not merely sacrificing environmental protection for the sake of economic growth.
If 278 million hectares of cultivated land are required for other vegetable oils, then palm oil needs only 17 million hectares of land. Consequently, compared with other vegetable oils, the use of land for palm oil production produces successful outcomes. Southeast Asia, the minister said, is the world's leading producer of palm oil, accounting for 89 percent of global demand.
The industry also provides 26 million jobs in the country, and smallholder farmers in ASEAN control more than 40 percent of the oil palm plantations.
Palm oil will play a major role in achieving the Sustainable Development Goals (SDG) target.
The palm oil industry in Indonesia has helped decrease the number of impoverished citizens by up to 10 million and added US$ 23 billion to the country's foreign exchange coffers.
In March of last year the EU Commission approved the Assigned Act for the Clean Energy Directive. The EU Commission concluded in the paper that palm oil has contributed to major deforestation worldwide and laid out plans to phase out the use of palm oil entirely by 2030.
In response to the paper, Indonesia emphasized that in the light of environmental security, post-pandemic economic recovery would fulfill shared interests and obligations. Indonesia and the EU are committed to processing environmentally friendly palm oil.
ASEAN and the EU decided on the formation of a Joint Working Group (JWG) to address vegetable oils in proportion to palm oil in order to enhance mutual awareness and bridge improved policies and self-confidence in the sustainable palm oil industry.