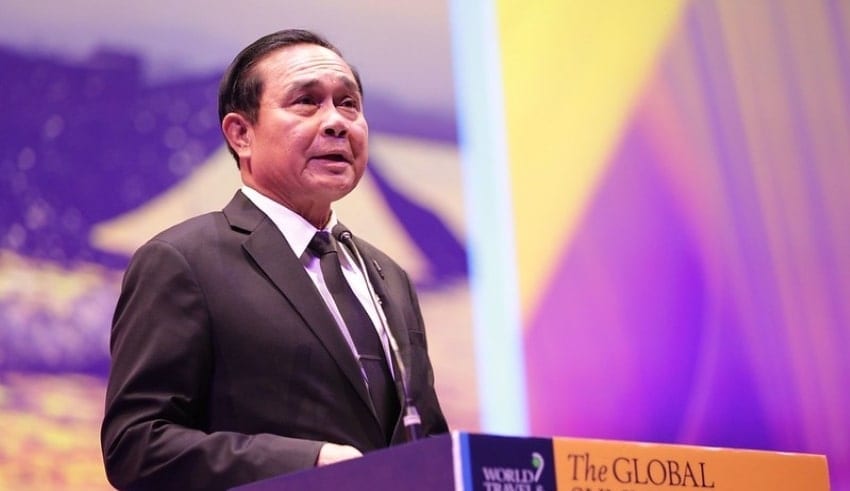 (C) Flickr,World Travel & Tourism Council
Pending the recent Constitutional Court decision on the legitimacy of his continuing occupancy of an army residence following his resignation from the military, the future of Prime Minister Prayut Chan-o-cha hangs in the balance.
The termination of his premiership will be spelled out by a vote against the prime minister, and the tenure of his new cabinet would also end.
Looking back, On March 9, opposition MPs headed by the main opposition Pheu Thai Party lodged a petition with the Constitutional Court through Parliament President Chuan Leekpai after the question was addressed during the opposition's Feb 25-27 censorship debate against the government.
In the petition, by attempting to use the army residence in Bangkok, Pheu Thai accused the Prime Minister of a conflict of interest, in violation of Section 184(3) of the Constitution.
But on the other hand, Prime Minister Prayut Chan-o-cha said he had a happy visit to communities in Samut Songkhram Province, west of Bangkok, ahead of the critical Constitutional Court decision in the afternoon on his continuing occupation of an army building.
He went first to Wat Phet Samut Worawihan in Muang district in Samut Songkhram and paid homage to the revered statue of Luang Phor Wat Ban Laem. In fact, In Muang and Amphawa districts, he visited community businesses and tourist destinations and inspected local tourism administration and local goods, including spa salt and coconut nectar syrup. He was pleased to see solidarity among local residents in the morning, Gen Prayut said and he hoped local tourism would recover.
A plantation was also visited by the Prime Minister and he paddled a ferry. He spoke to students who played classical Thai music and demanded some songs. Flowers and hugs were offered to him by local residents.
Gen Prayut was expected in the afternoon to fly to Bangkok. Since his resignation in 2014, the reading of the Constitutional Court decision on his continuing occupancy of an army house is scheduled for 3 pm. A Lat Phrao intersection is scheduled for an anti-government protest demonstration, starting at 4 pm in Chatuchak.