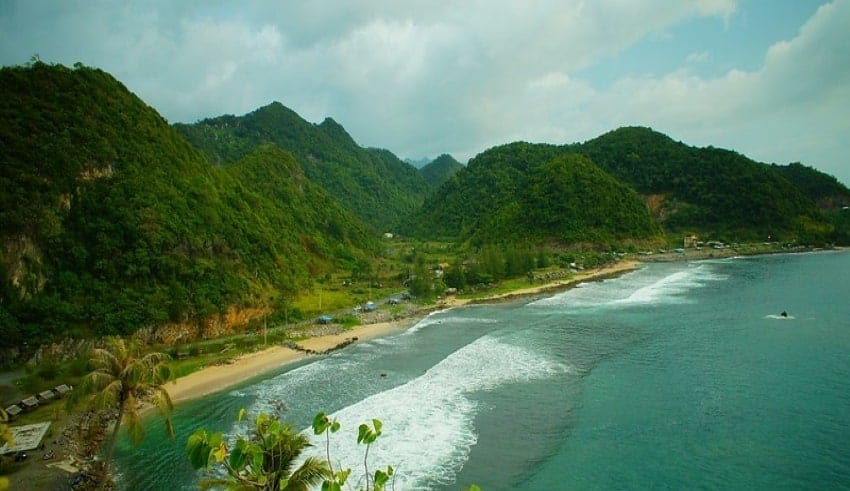 In the sub-districts of Seulimeum and Lembah Seulawah, Aceh Besar District, Aceh Province, They have Mount Seulawah that does not only offer amazing scenery and a natural waterfall for travelers who want to get back to nature.
But there's something unique about this mountain. The slopes of the mountain remain prone to marijuana plant production behind the majesty and fresh air of this 1,810-meter-high volcano. Tens of BNN policemen, aided by local police and military forces, uprooted and burned thousands of cannabis plants grown at the destroyed forest site.
BNN-Aceh Office Head Heru Pranoto shared that the burning of the weed plantation on one of the slopes of Mount Seulawah was part of the war on drugs by the Aceh law enforcement agencies.
The presence of local residents by providing tip-offs to BNN officers has helped them to identify the pot plants that are always planted in remote locations. Marijuana is only one of the illegal drugs often exported to other Indonesian provinces by drug smugglers in Aceh.
They also aim, in addition to cannabis, to smuggle crystal methamphetamine from Malaysia into Aceh to be sold within and outside the province. Two drug raid operations in the East Aceh District were conducted within a month by Aceh police officers, leading to the discovery of 141 kilograms of crystal meth and the detention of 15 suspects, according to Aceh Police Chief Inspector General Wahyu Widada.
After they assaulted cops trying to apprehend them, two other alleged drug traffickers were gunned down. Widada stressed that all drug traffickers arrested in Aceh would be guilty of breaching the 2009 Indonesian Drugs Law and Countermeasure and Money Laundering Eradication Law.
For this reason, The wealth of the convicted drug lords could be confiscated under the TPPU Legislation in order to prohibit them from conducting their illegal drug business. The enforcement of the TPPU law in the drug war by the Aceh police is aimed at breaking the chain of drug trafficking networks, he said, adding that by their unpardonable actions, the drug lords had destroyed the lives of Acehnese youths.
Morever, The Aceh police continue to increase operations in the waters of the province 's eastern coastal regions to curb transnational drug trafficking activities.
Therefore, to crack the supply chain of illegal drugs from abroad, intensifying maritime patrols is considered vital. In this way, the Aceh police will rescue young Acehnese from being siphoned into the opioid abuse vicious circle.