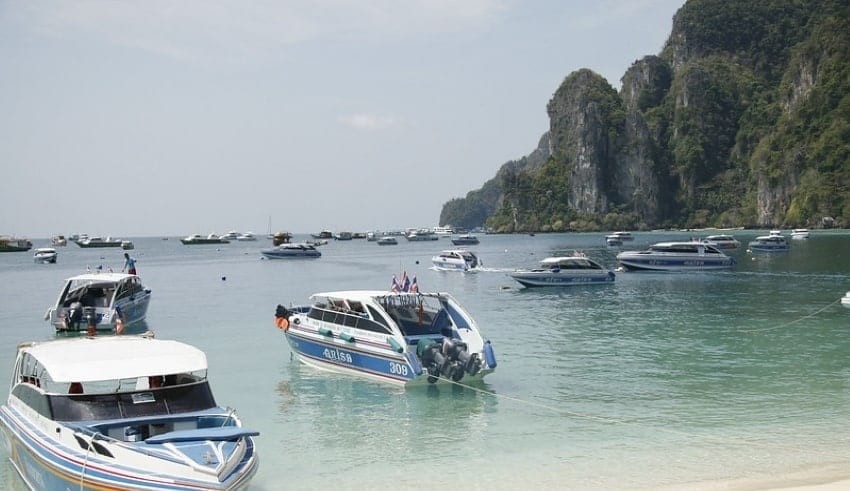 The government has vowed to boost its attempts to rehabilitate the tourism sector in Phuket, which has been hammered on both its short-term and long-term targets by the pandemic.
His advisory committee, headed by Thosaporn Sirisamphand, former secretary general of the National Economic and Social Development Council, has already been instructed by Prime Minister Prayut Chan-o-cha to finalize the recommendations put forward by the private sector to restore Phuket's tourism industry.
The advisory team is scheduled to complete its work shortly, according to Danucha Pichayanan, NESDC Secretary-General, and will soon send the recommendations to the Centre for Economic Situation Administration.
Prior to the onset of the pandemic, Phuket employed between 170,000-180,000 persons in the tourism industry. Labour Ministry figures say that this figure has fallen to just 80,000.
The Tourism Authority of Thailand was directed to research the feasibility of expanding the 'We Fly Together' programme from January 2021 to December 2021, as a short-term step to revitalize tourism in Phuket.
The TAT is also investigating ways of strengthening the programme, including increasing the subsidies provided on hotel accommodation, accessible from Monday to Thursday, to 50 percent from its current 40 percent amount. Tourists should also be able to use tourism vouchers for travel packages, car rentals and spa stays, not just for food, as the private sector has indicated.
Furthermore, the air travel subsidy should be extended to cover car rental and gas. The offer for the government to contribute 7,500 baht a month to each worker at hotels, spas and tour companies for 12 months was directed by the Labor Ministry to consider so that they could be retained in their jobs.
Mr. Danucha stated that if the government enhances the discounts available under the We Fly Together scheme or initiatives to help enterprises keep their workforce, they should be introduced nationally, not exclusively within the province of Phuket.
Another thing, as a long-term measure the Ministry of Transport is expected to perform a feasibility report on the development of a 22.4-kilometer highway to relieve traffic congestion from Ban Muang Mai in Thalang district to Ban Ko Kaeo in Muang district of Phuket.
In fact, Phuket posted 150 billion baht in tourism revenue in the first 10 months of this year—100 billion from international tourists and 50 billion from domestic tourism. Compared with the same time last year, tourism income dropped by 80 per cent.
For this reason. Mr Bhummikitti cautioned that the pandemic could cause most of Phuket's tourism operators to fail without any additional government assistance initiatives. He said Phuket, with 1,900 rooms reserved for use as alternate state quarantine hotel locations, is able to host more international tourists.