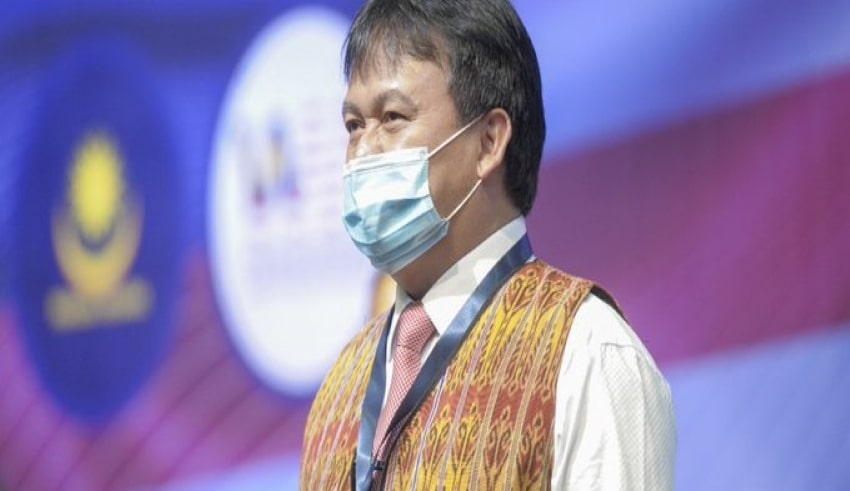 Malaysia – Sarawak Parti Pribumi Bersatu Malaysia (Bersatu) chairman Senator Jaziri Alkaf Abdillah Suffian has said that the party would comply by any action taken against its four members who are participating in the 12th state election against the intentions of the party.
According to him, the party's constitution explicitly stipulates that stern disciplinary action, which may include having their membership cancelled immediately, would be taken against them.
According to a statement released today, "Any member who runs in the state election without the party's approval, including incumbent Datuk Ali Biju, would be subject to disciplinary action in accordance with the party's constitution. The central leadership will announce the decision shortly."
In an agreement with Bersatu head Tan Sri Muhyiddin Yassin, the party chose not to pursue the state election but rather to support the Gabungan Parti Sarawak (GPS).
Jaziri stated that Bersatu Sarawak "remains steadfast and unwavering in its support for the leadership of the Chief Minister and chairman of the GPS Tan Sri Abang Johari Abang Open to ensure a landslide victory in the state election" in order to "continue the rapid development implemented in Sarawak."
Ali, who also serves as a federal deputy minister, said on Monday that he had opted to defend the Krian seat after taking into consideration the demands of grassroots activists.
Related Posts
He has been the representative of Krian since 2011, when he was elected on the platform of the Parti Keadilan Rakyat (PKR).
Ali became a member of Bersatu in August of last year.
Last night, the chairman of the Gabungan Parti Sarawak (GPS), Datuk Patinggi Tan Sri Abang Johari Openg, voiced his displeasure and dismay with Ali for contesting the election despite Bersatu's decision not to participate.
The three other Bersatu members who are running as independent candidates, in addition to Ali, are Siki Balarik (Belaga), Ricky Enteri (Bawang Assan), and Ismawi Muhammad (Bawang Assan) (Muara Tuang). Datuk Wan Saiful Wan Jan, the information head of Bersatu, had said on Monday that the party will take action against Ali and the three others for disregarding party directives