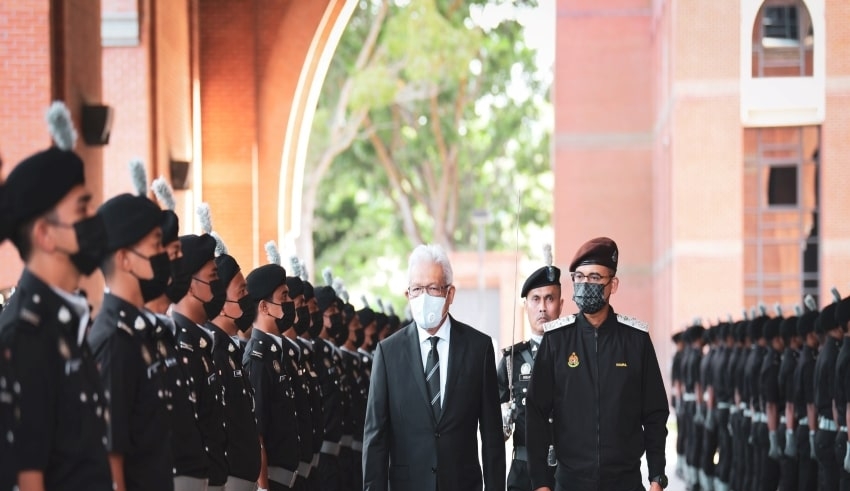 Malaysia – According to its minister, Datuk Seri Hamzah Zainudin, the Home Ministry received a report on the presence of cartel operations involving Immigration Department officials in respect to immigration problems yesterday.
He said that the cartel's participation was not just tied to promotions in the Immigration Department, but that it also employed immigration officials to its advantage.
Because the Immigration Department had never assigned an agent to handle any immigration problems, his deputy, Datuk Jonathan Yasin, said that there had been advertising in Sabah promising Temporary Employment Visit Pass (PLKS) issuing services.
In a news conference held after attending the 2021 Immigration Day Celebration in this city yesterday, he said that the investigations will be done publicly to identify the police engaged with the cartel activities and if there are any, we will take action against those who misuse their position.
At the airports and other national entry points, Hamzah said that cartel members were allowed to access and depart the Immigration Department.
Related Posts
This year, Kuala Lumpur International Airport (KLIA) was ranked fourth in the World's Best Airport Immigration Service 2021 by Skytrax because of the presence of a cartel inside the Immigration Department. According to him, this has damaged the department's image.
He went on to say that the most notable incidents of Malaysian immigration corruption and honesty may be found by just searching Google. This is something he asks everyone to avoid and recognize that it is our obligation to safeguard the nation..
He went on to say that cartels that are simple to join and easy to sell their wares are not protecting our country's sovereignty.
Immigration may be less vulnerable to cartels or syndicates if the use of high-tech and sophisticated assets like automation, digitalization and robotics was used, Hamzah added.