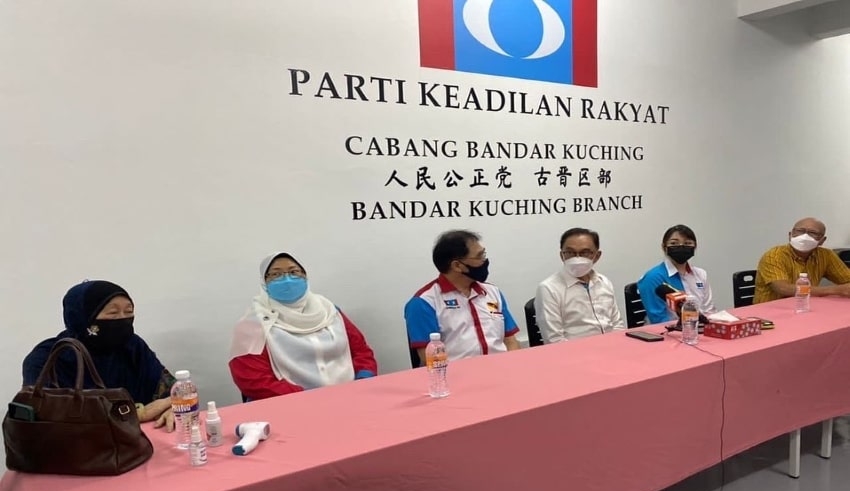 Malaysia – The Parti Keadilan Rakyat (PKR) or People's Justice Party has selected another candidate to run in the coming 12th Sarawak state election, increasing the total number of candidates to 28.
According to PKR president Datuk Seri Anwar Ibrahim, Hapeni Fadil would be running for the Simunjan state seat as a result of demands coming from the residents and non-governmental organizations for him to contest in the upcoming state election.
In a news conference which is held at the Sarawak PKR headquarters here yesterday night, he was quoted as saying "As of the moment, I don't know anything (if there will be more candidates in the future). I'm not in possession of any information. Indeed, a large number of people have shown an interest in running,"
The PKR leader said that the party was dedicated to the Pakatan Harapan (PH) ideal of making sure that no candidates from its component parties ran against each other in the Sarawak state election.
Related Posts
"We need to concentrate our efforts in places where the party has established equipment and strength. Is this a sign that we're preparing the road for GPS (Gabungan Parti Sarawak) to win the election? No. It's important for us not to take over places where we don't have adequate power," he said.
In an announcement made today, the PKR has now published the names of all the 27 candidates who would represent the party in the upcoming state election which os scheduled for December 18.
Abang Zulkifli Abang Engkeh, acting chairman of the Sarawak PKR Leadership Council, will run for the Beting Maro seat, while Joshua Jabeng, secretary of the Sarawak PKR Leadership Council, will run for the Kakus seat, among others.
PKR state election director Dominique Ng, on the other hand, said that the party may make last-minute modifications and field more candidates.