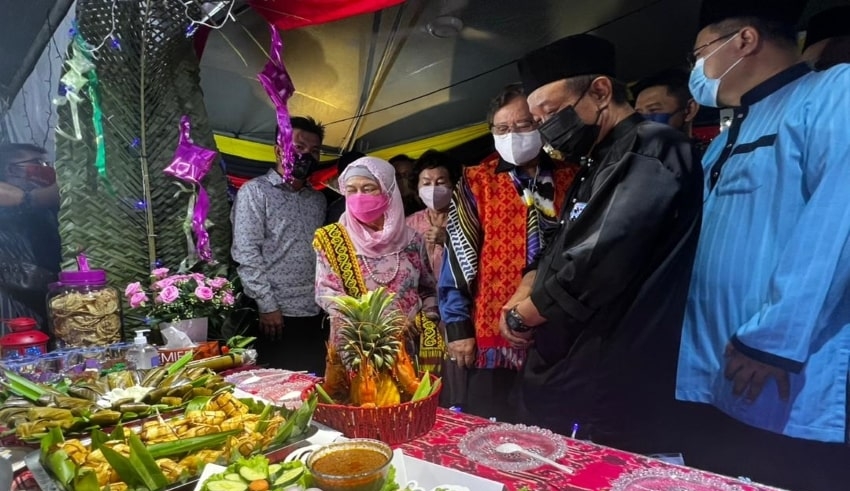 Asean – Premier of Sarawak Datuk Patinggi Tan Sri Abang Johari Tun Openg warned the state can't rely too much on Indonesian workers.
He added this is because Indonesia is also developing and needs labor, especially with the capital's shift to Nusantara.
"Many projects have been authorized, but when they're implemented, prices rise and jobs go. Even the Pan Borneo project is short on staff, he remarked during yesterday night's Lambir Gawai Raya Gathering 2022 and Phase Two PICC Taman Jelita Off Taman Tunku launch.
"Employment is good, but we don't have enough workers. The project is delayed owing to lack of staff. If building materials go higher, we may increase order variety." The oil palm business is likewise short of personnel, he added.
Related Posts
In light of this, he encouraged Sarawak's youth to strengthen their tech skills at the Centre of Technical Excellence Sarawak (Centexs).
Abang Johari said it's time for young people to use technology to replace physical labor in oil palm plantations.
"Using tractors and sensors to manage an oil palm farm is fine." Do not rely on Indonesia, since the archipelago is growing.
The Premier also authorized seven RM24 million projects for Lambir constituency.
They are the RM5 million Phase Three Project Integrated Community Centre (PICC) Taman Jelita Off Taman Tunku, RM6 million new tamu market for Taman Tunku, RM3.5 million mosque for the 20th Battalion Royal Malay Regiment at Sri Miri Camp, additional funds for St Bernadette's Church construction at Bekenu Junction, multipurpose hall — including badminton and basketball courts — for Miri airport housing areas, and 25-door
The initiatives were requested by Deputy Minister for Youth, Sport, and Entrepreneur Development II Ripin Lamat.
Abang Johari agreed with Ripin's request to widen the single-lane road from Lambir to Sepupok Niah since it was too small for the region.
He stated he'd ask the Public Works Department (JKR) for further facts and cost estimates.