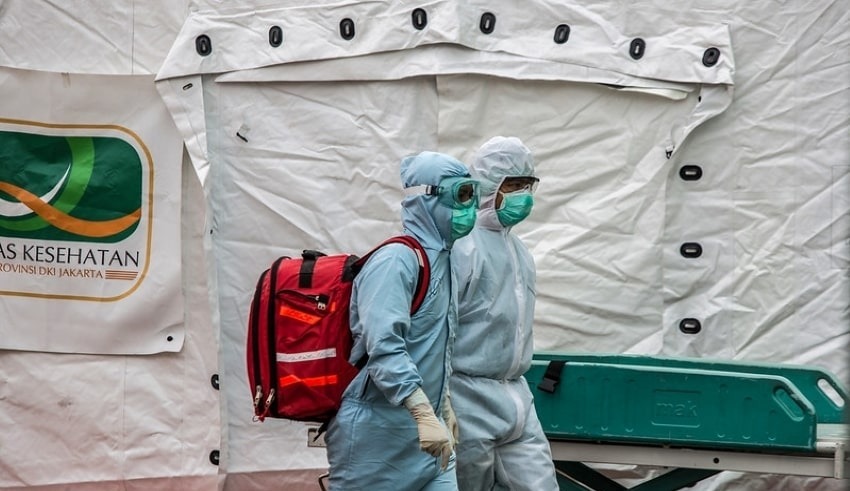 (C) Flickr, Asian Development Bank
As of yesterday, Indonesia has taken over from the Philippines as the latest pandemic hot spot of South-east Asia as it struggles to control surging Covid-19 infections, with new cases reaching 4,000 a day.
The total in the world's fourth-most populous nation reached 349,160 yesterday with 4,411 new cases in the past 24 hours-the highest in South-East Asia. 12,268 deaths, also the highest in the country, were reported.
2,261 new cases were registered by the Philippines, bringing its total to 348,698. In a last-ditch effort to contain rapidly surging coronavirus cases, the capital Jakarta went into a second partial lockdown on Sept 14.
The government blamed the surge on the inability of citizens to comply with health protocols such as wearing masks and social distancing, but critics argue that the authorities have given priority to resuscitating the economy over adequately handling the pandemic.
Efforts to procure vaccines to counter the pandemic have been stepped up by the authorities. According to Indonesian Foreign Minister Retno Marsudi in London on Wednesday, British pharmaceutical firm AstraZeneca has committed to supplying Indonesia with 100 million doses of Covid-19 vaccines.
Indonesia is seeking to vaccinate 160 million of its nearly 270 million population against coronavirus by the end of next year under the government's latest plan. Vaccination priority will be granted to people aged 19 to 59 and front-line workers such as health workers, police and military officers, Airlangga Hartarto, Coordinating Minister for Economic Affairs, said on 2 Oct.
State-owned vaccine manufacturer Bio Farma is conducting final-stage clinical trials of a vaccine developed by Sinovac Biotech, a Chinese biopharmaceutical company, with the aim of starting production of the vaccine in January. In the meantime, the government must remain focused on lowering the number of cases by intensifying surveillance, including contact tracing, and changing people's behaviour.