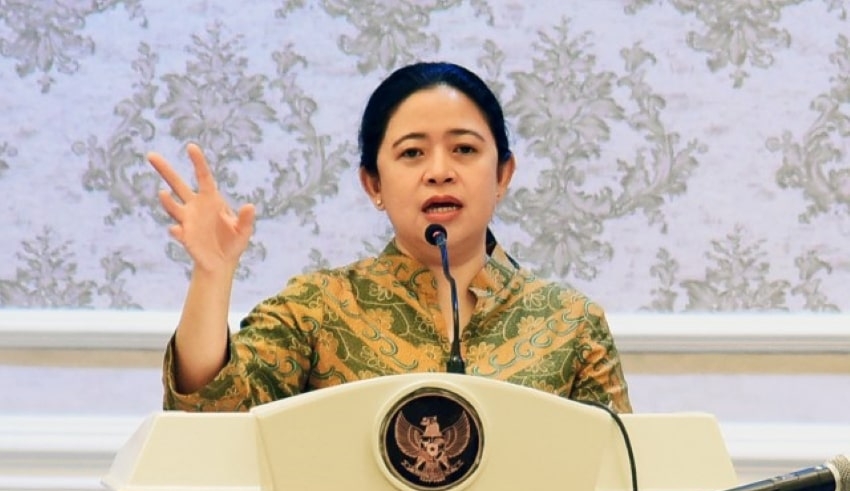 Last updated on May 17th, 2021 at 11:33 am
House of Representatives (DPR) Speaker who also the Indonesian Democratic Party of Struggle (PDI-P) Central Executive Board, Puan Maharani received sharp attention and criticism because of her speech.
In the speech, Puan said that West Sumatra could become a province that supports Pancasila.
"Hopefully West Sumatra can become a province that supports the Pancasila state, Bismillahirrahmanirrahim (in the name of God). Freedom," said Puan when reading the PDIP recommendations online, Wednesday, September 2.
Because of that, the candidate pairs for governor and deputy governor of West Sumatra returned the Decree (SK) from the PDIP party that carried them. Puan's speech was said to have offended West Sumatra people.
The pair, who respectively still serve as members of the DPR and the Regent of Padang Pariaman, admitted that they were disappointed with the statement made by Puan Maharani.
At the request of the people and many West Sumatra community leaders, Ali Mukhni communicated with Mulyadi to return the PDIP's decree.
"We took this step because it was encouraged by the West Sumatra people who were in the Minang (land or people of Minangkabau or West Sumatra) realm or Minang people outside there. In addition, many Minang community leaders called me. They expressed disappointment with Puan's statement," said Ali Mukhni, Saturday, September 5.
With the return of the support decree from the PDIP, Mulyadi and Ali Mukhni is now only supported by two political parties, namely the Democratic Party and the National Mandate Party (PAN).
They will register with the West Sumatra General Election Commission on Sunday, September 6. The two parties each have 10 seats in the West Sumatra Regional House of Representatives (DPRD) and meet the minimum requirement of 13 seats. Meanwhile, Politician of the PDIP Arteria Dahlan defended Puan Maharani in a controversial speech that offended the people of West Sumatra. He believed that Puan had no intention of offending the people of West Sumatra
Related Article: https://www.theasianaffairs.com/indonesia/2020/09/04/statement-of-dpr-chairman-puan-maharani-about-pancasila-state-to-west-sumatra-many-parties-get-offended/