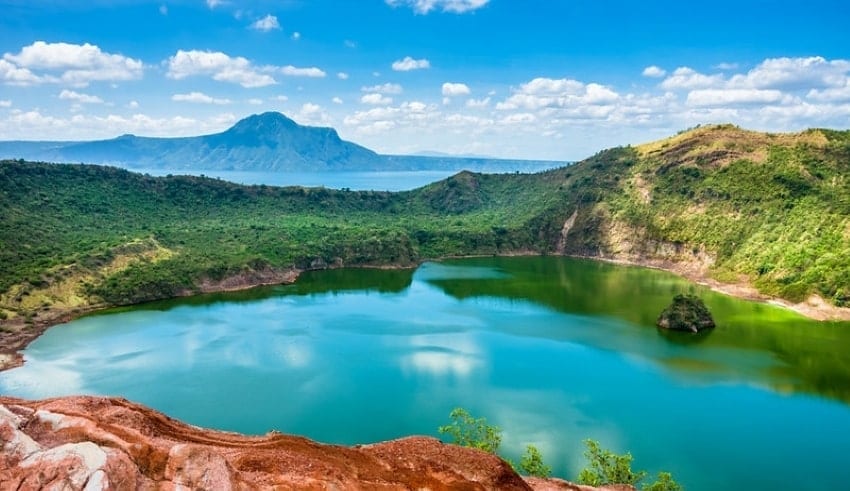 (C) Flickr, Piotr Gaborek
Surprisingly, there's a forced evacuation for people living near Taal Volcano has begun, disaster management has shared it following the continuation of volcanic activity seen in recent days.
For those living on the volcano island, especially residents of two sites in the municipality of Talisay it will be safe to do this since anything might happen so people should be cautious about it.
The developments came after state volcanologists said earlier today that 98 episodes of tremors ranging from five to 12 minutes were reported from the Taal volcano, whose eruption affected half a million people for the first time in decades in January 2020, and whose effects were felt in neighboring provinces.
TAAL VOLCANO BULLETIN
16 February 2021
08:00 A.M.#TaalVolcano https://t.co/s6tp2dmlvM pic.twitter.com/F30PpXckrM

— PHIVOLCS-DOST (@phivolcs_dost) February 16, 2021
Phivolcs said it was closely monitoring the situation after the volcano's heightened seismic activity, as well as improvements to its largest crater lake.
Along with this, the weak emission of white steam-laden plumes from fumaholes that rose 5 meters high.
Over the Taal Volcano, Warning Level 1 (Abnormal) is sustained. In view of this, DOST-PHIVOLCS warns the public that unexpected steam-driven or phreatic fires, volcanic earthquakes, minor ashfall and lethal volcanic gas accumulations or expulsions will occur and endanger areas inside the Taal Volcano Island at Alert Level 1.
In addition to the volcanic island, it added that it should be forbidden to penetrate the permanent danger zone as well as the vicinity of the main crater and the Daang Kastila fissure. That's why the local government units are urged to regularly assess the destruction and road connectivity of previously evacuated barangays around Taal Lake and to improve preparedness, contingency and coordination initiatives in the event of renewed turmoil.
Through this, after state seismologists released a warning about the significantly elevated seismic activity and key crater lake shifts at Taal Volcano, Filipinos reminded each other to keep alert and be on their guard. It's about being cautious in times like this.