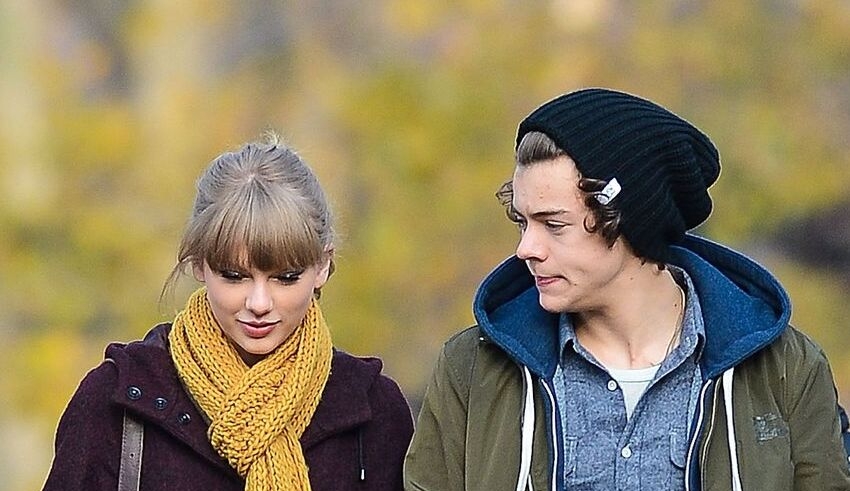 Taylor Swift's exchanges with ex-boyfriend Harry Styles went viral on Grammys night because they gave the public a taste of how amiable and cordial their relationship appears to be. Swift and Styles dated for a few months in late 2012 before breaking up in early 2013.
Yesterday, a source discussed the current state of affairs between Styles and Swift with Entertainment Tonight. The informant stated, "Taylor and Harry have no issues and are amicable. Taylor holds Harry in the highest regard as an incredibly gifted artist. Taylor has moved on and is quite pleased in her relationship with Joe [Alwyn], which began a long time ago. She has developed as a person, and relations between them are harmonious."
Despite his absence, Swift's six-year boyfriend Joe Alwyn was also a crucial part of her Grammys evening, according to a second source. Last night, Taylor and Joe attended an after-party for the Grammys at Chateau Marmont. "They were there until late, they were having a fantastic time, and they were letting loose," a source told Entertainment Tonight of the couple's covert rendezvous.
Some photographs of Swift during the party, which she supposedly hosted, show that she changed her attire.
Keep Reading
Swift has not said much about her brief relationship with Styles. In October 2015, however, she discussed the romance that inspired her 1989 song "Out of the Woods," which is reportedly about Styles.
Also Read: Separatists in Indonesia kidnapped a New Zealand pilot
"The predominant emotion I experienced during the entire relationship was anxiety," she recalled. "Because it seemed extremely frail, it felt very tentative. And it always felt as though, Okay, what's the next roadblock? What is the next factor that will prevent this? How long do we have until this devolves into a terrible mess and we break up? Is it already a month? Is it already three days?' And so, you know, I believe that a great number of relationships can be strong and healthy, which is what you wish for, but it is not always the case. And it doesn't imply that having a relationship that is delicate and meaningful despite its fragility is not remarkable and extraordinary."