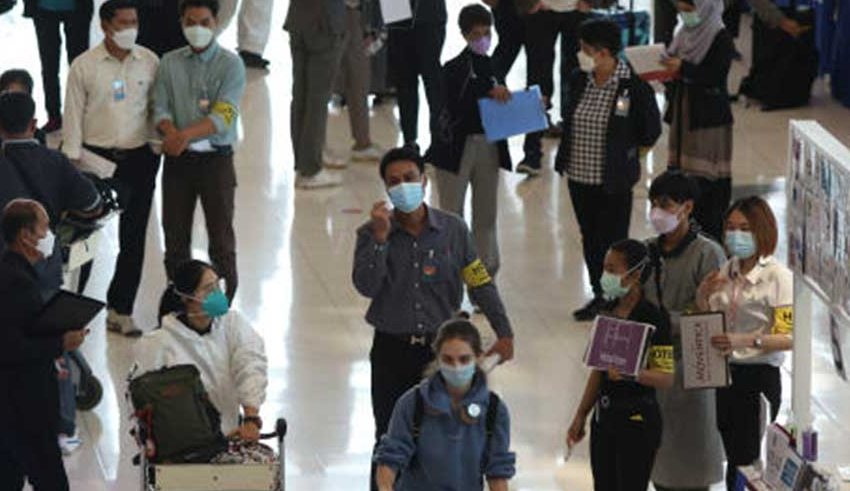 Thailand has revoked a weekend-announced entrance regulation requiring visitors to present confirmation of a COVID-19 vaccine, its health minister stated on Monday, January 9, citing adequate immunization rates in China and worldwide.
Anutin Charnvirakul and a panel of health specialists have decided to reverse the new regulation, which was published on Saturday, January 7 by aviation authorities in anticipation of an anticipated influx of travelers from China, where COVID-19 cases have increased.
Anutin stated that people who were not immunized will likewise be admitted without restriction.
Thailand, one of the most popular vacation destinations in Asia, is seeing an inflow of tourists during its first peak season since the lifting of entrance restrictions that led its tourism sector to collapse one year ago.
In November, there were 1.75 million visitors, four times as many as the entire previous year, when flights and international entries were prohibited.
Prior to the epidemic, China accounted for around a fifth of Thailand's yearly tourists. Anutin stated that the administration now anticipates 7 to 10 million Chinese tourists, up from a previous estimate of 5 million.
On Monday, the first aircraft from China to Thailand landed with the first group of 3,465 passengers scheduled on the first day.
Keep Reading
"We are thrilled to return to Thailand. We have waited for three years," said Wang Zhenyin, 39, who was among the first to arrive.
"Prior to the inception of COVID, we visited here annually. And this time I bring my family with me."
Thailand's tourist office anticipates that last year's arrivals surpassed 11.5 million, slightly over a quarter of the pre-pandemic 2019 high of over 40 million, who spent around 1.91 trillion baht ($55.17 billion).
The reversal on the vaccination rule followed similar policy reversals by Thailand throughout the epidemic, which generated substantial uncertainty among tourists over the country's admission requirements.
Anutin stated that Thailand will continue to demand visitors to provide proof of COVID-19 health insurance coverage if their next destination needs a negative pre-entry test.