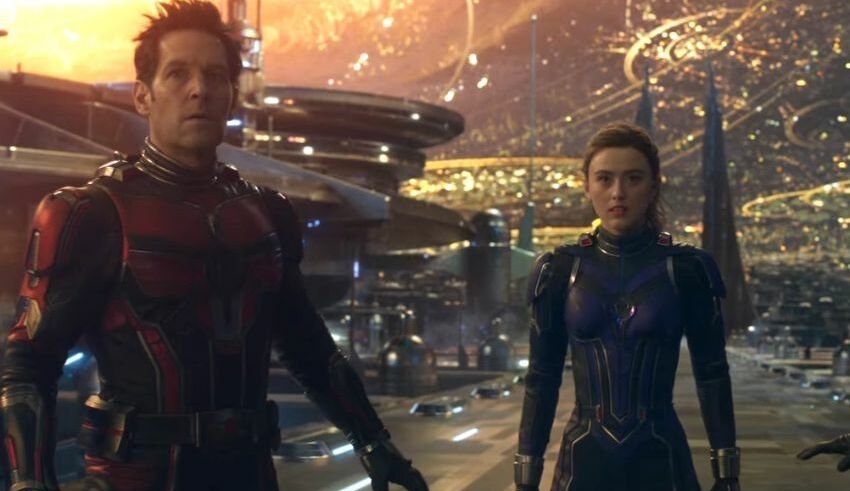 Marvel has released the trailer for Ant-Man and The Wasp: Quantum Mania, giving fans of the Marvel Cinematic Universe even another film to look forward to.
The two-minute trailer begins with the voice of actor Jonathan Majors, who portrays the film's primary antagonist, Kang the Conqueror. The voice-over depicts Scott Lang, portrayed by Paul Rudd in the film, as a "interesting individual" who has "lost a lot of time" as an Avenger. Kang then assures Scott that he can provide the desired amount of time.
Janet Van Dyne (Michelle Pfeiffer) then warns Scott about Kang, stating that he has the ability to "rewrite existence and break timelines"
In this next adventure, Scott, Janet, Hope van Dyne (Evangeline Lilly), Hank Pym (Michael Douglas), and Cassie Lang (Kathleen Newton) find themselves in the Quantum Realm, which is shown in the trailer by a number of breathtaking images.
Keep Reading
As of the time of this writing, the trailer on Marvel Entertainment's YouTube account has received 1,100,000 views. View the trailer down below.
Phase Five will also contain Guardians of the Galaxy Vol. 3, The Marvels, Captain America: New World Order, Thunderbolts, and Blade.
Doctor Strange in the Multiverse of Madness, Spider-Man: No Way Home, Black Widow, Shang-Chi and the Legend of the Ten Rings, Thor: Love and Thunder, and Eternals are the other films that comprise Marvel's Phase 4 with Black Panther: Wakanda Forever.
Eternals had an all-star cast, including Gemma Chan, Don Lee, and Angelina Jolie, and was directed by Academy Award winner Chloe Zhao.
The release date for Ant-Man and The Wasp: Quantumania is February 17, 2023.