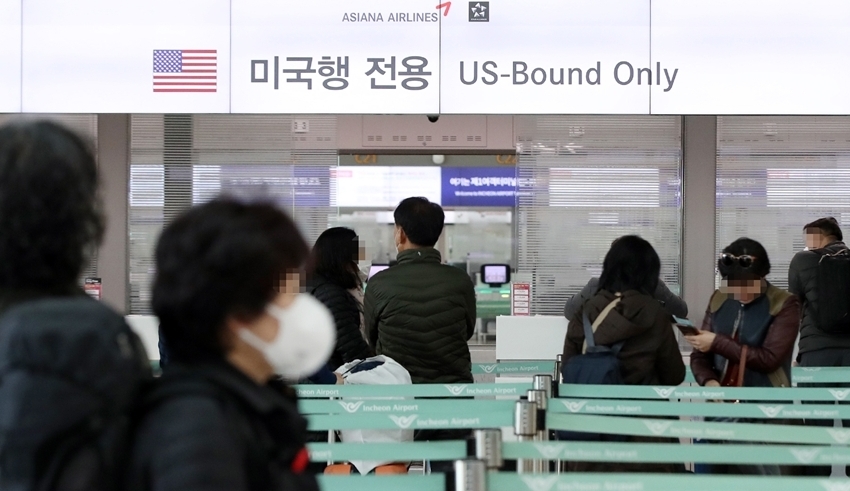 The Chinese embassy in South Korea has banned the issuance of short-term visas to South Korean tourists, the embassy said on Tuesday, January 10. This is the first act of retaliation against states that have imposed COVID-19 restrictions on Chinese passengers.
The embassy would modify its stance if South Korea removes "discriminatory entrance restrictions" against China, according to a statement on its official WeChat account.
A representative of the Chinese embassy acknowledged the new step.
According to China's foreign ministry, the news comes one day after Foreign Minister Qin Gang raised worry over the limitations in a telephone conversation with his South Korean colleague Park Jin.
According to a statement released by Seoul's foreign ministry, Park informed Qin that South Korea's decision was based on scientific reasons and requested him to cooperate with South Korea to help stabilize the COVID-19 situation in both nations.
Keep Reading
After being told of Beijing's decision, the South Korean ministry stated that it has conducted earlier consultations with the Chinese capital and will reiterate its viewpoint.
Following the news, ministry spokeswoman Lim Soo-suk stated at a regular briefing, "Our government's expanded quarantine procedures for passengers from China are based on scientific and objective facts."
Last week, South Korea began forcing passengers from China to take a PCR test upon arrival, joining a rising number of nations adopting border restrictions in response to concerns over infections following China's decision to discontinue its zero-COVID policy.
As of Thursday, January 12, arrivals are also required to provide a negative PCR result, taken within 48 hours of the start of the journey to South Korea, or a rapid antigen test taken within 24 hours. Additionally, the issuance of short-term visas for Chinese nationals has been suspended until the end of the month.
Thursday, South Korean authorities located a Chinese man who went missing while awaiting quarantine after testing positive for COVID-19 upon arrival and disappearing while awaiting quarantine.
President Yoon Suk-yeol of South Korea has stated that the country's quarantine and border measures should prioritize the protection of its inhabitants without regard to politics.
"No country in the world considers quarantine and border control concerns to be diplomatic, political, economic, or trade matters," he told health authorities during a conference on Monday.
After early gains, cosmetics manufacturers LG H & H and Amorepacific saw their share prices decline by more than 2 percent in late afternoon trading as a result of the new escalation in tensions with China.