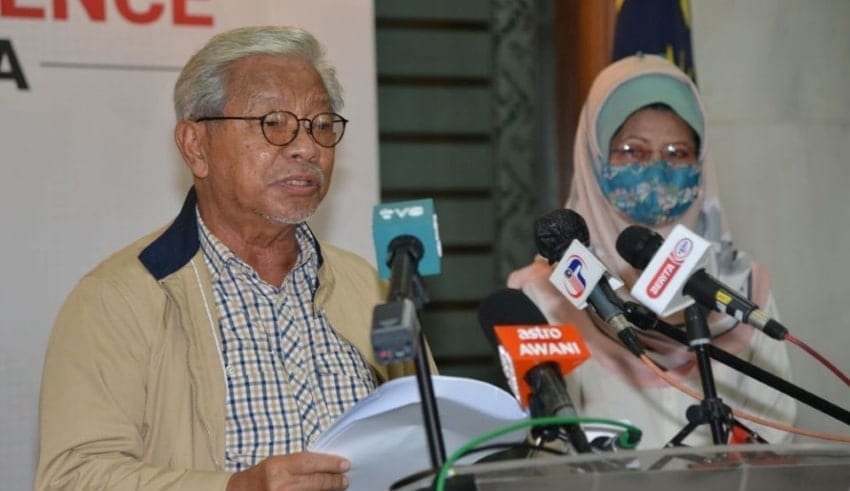 KUCHING: Those calling for Putrajaya to appeal the "Allah" ruling, according to a Sarawak deputy chief minister, are being "ridiculous" because Malaysia is a multi-religious country.
According to James Masing, the High Court's decision that Christians should use "Allah" in their religious education demonstrates Malaysia's religious freedom.
"I believe the judge had considered all aspects of religious and cultural sensitivity when making the judgment," he said in a statement.
"Thus, it is a most ridiculous demand by any political party or religious group in a multi-religious country like Malaysia," he said.
He was responding to calls from PPBM, Umno, and PAS for the government to file an appeal with the Court of Appeal, citing the court's decision to allow non-Muslims to use the word "Allah" in their publications as a source of concern.

If these parties wanted the government to appeal the ruling, Masing said they would have to request a review of Article 11 of the Federal Constitution, which acknowledges the rights and freedoms of Muslims and non-Muslims in terms of faith.
"We should let the court and those who are trained in religious tenets, such as ustaz and pastors, decide when it comes to such matters, not politicians," he said.
Judge Noor Bee Ariffin ruled yesterday that a Dec. 5, 1986, home ministry order banning non-Muslims from using the words "Allah," "Baituallah," "Solat," and "Kaabah" was unlawful and unconstitutional.
The order was erroneously given, according to the judge, because it went outside the reach of the Printing Presses and Publications Act of 1984.
Jill Ireland of Sarawak, she said, had the fundamental right to use and import any publications for religious education purposes.
Eight CDs titled "Cara Hidup Dalam Kerajaan Allah," "Hidup Benar Dalam Kerajaan Allah," and "Ibadah Yang Benar Dalam Kerajaan Allah" were confiscated from Ireland by Customs officers at KLIA in 2008.

Ireland, a Melanau Christian, lodged a judicial review request in 2008, but her constitutional appeal was not heard until 2017.