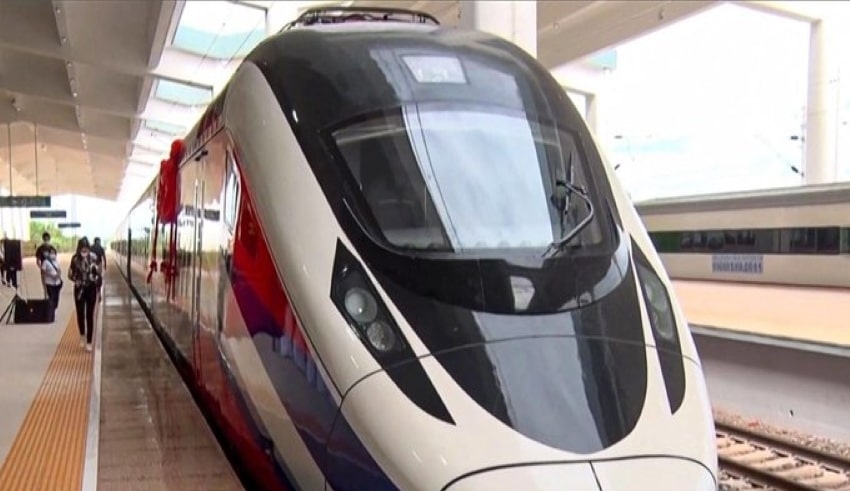 Laos – Laos is scheduled to launch a US$6 billion (RM25.4 billion) railway constructed by the Chinese on Friday, despite worries over the country's debt and expectations that it would help to restore the country's faltering economy.
The construction of the 414-kilometer (260-mile) route, which is part of China's trillion-dollar Belt and Road Initiative, took five years.
The potential economic gain has been recognized by analysts, but many have expressed concern about how infrastructure-poor Laos would pay its US$1.06 billion debt — and whether the country will be ready to take advantage of the modern transportation system.
However, a spokeswoman for the Chinese foreign ministry, Wang Wenbin, said on Wednesday that the "flagship project" will "provide a boost to Laos' goal to transform itself from a landlocked nation to a land-linked center."
It is believed that President Thongloun Sisoulith will undertake virtual meetings with Chinese President Xi Jinping on Friday. Both presidents are also slated to give statements during the formal inauguration ceremony, which takes place on Saturday.
Related Posts
The line will run from the Chinese city of Kunming to the Laotian capital of Vientiane, with lofty aspirations for high-speed rail to eventually make its way down via Thailand and Malaysia to the Singaporean capital of Changi.
There were just four kilometres of railway lines in the communist-run nation with a population of 7.2 million people before.
Bullet trains will now travel along the new route at speeds of up to 160 kilometers per hour (100 miles per hour), going through 75 tunnels and over 167 bridges, stopping only at 10 passenger stations.
Passenger services are due to restart on Saturday, according to state media, but only for individuals who have received a complete round of vaccinations.
Laos suffered a severe economic setback during the pandemic, with economic growth falling to 0.4% in 2020, the lowest rate in three decades, according to the World Bank.
Aspirations for a resurgence in 2021 were lost when the nation was quarantined after the registration of more than 76,000 infections in the preceding eight months.
The railway might help Laos' economy grow, but the government must first implement significant changes, including upgrading its border control procedures, according to a World Bank report.
However, according to Bangkok Bank Chief Economist Burin Adulwattana, the project might be a "game changer" economically.