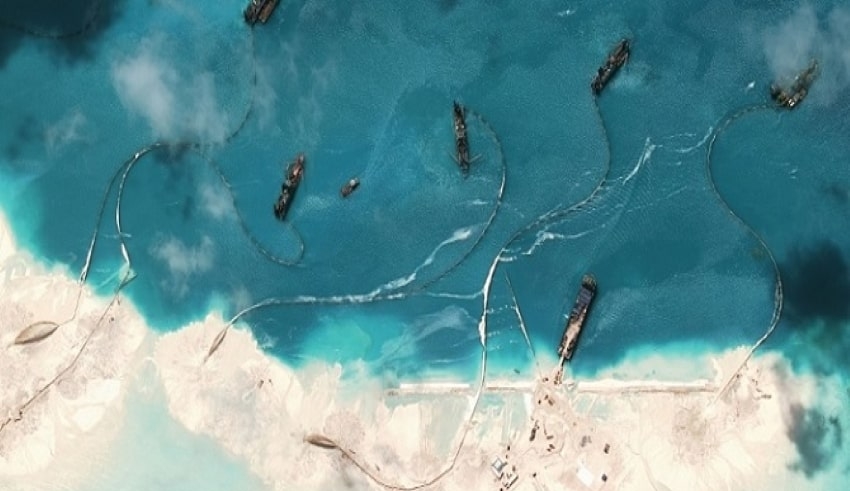 Malacañang expressed their desire for the hope that after China enacted a law authorizing its coast guard to fire on foreign ships, no nation will do anything that could escalate the tensions in the South China Sea.
In view of this, China is involved in a conflict in the South China Sea with the Philippines and four other claimants and in the East China Sea with Japan, Last week, a law was passed that requires its coast guard to "take all necessary measures" to deter foreigners from violating its sovereignty at sea.
The legislation, accepted while the world is dealing with the COVID-19 pandemic, requires the Chinese coast guard to dismantle infrastructure on Beijing-claimed islands and reefs constructed by other nations. It also helps the coast guard in waters disputed by China to enter and inspect foreign ships.
Presidential Speaker Harry Roque shared that while sovereign countries are free to enact legislation, the United Nations Convention on the Law of the Sea, of which China is a signatory, should comply with its obligations. Within general international law, except for two well-defined exceptions, the use of force is usually forbidden. Armed forces should be sent to the territory of China by way of self-defense, and the use of force should be appropriate and proportionate; and if approved by the United Nations Security Council,
Roque stressed the need for a binding code of ethics in the South China Sea for claimants, where products worth $5 trillion pass through each year. Around 90% of the South China Sea is claimed by China, while the Philippines, Malaysia, Brunei, Vietnam, and Taiwan have competing claims. In 2016, in the South China Sea, a Hague-based arbitral court invalidated China's maritime assertion and upheld the territorial rights of the Philippines over its exclusive economic zone. The government of China has declined to accept the decision, calling it illegal and unfair.
Moreover, Japan also has a maritime row with China, with the Senkaku Islands in the East China Sea being contested by the two nations.