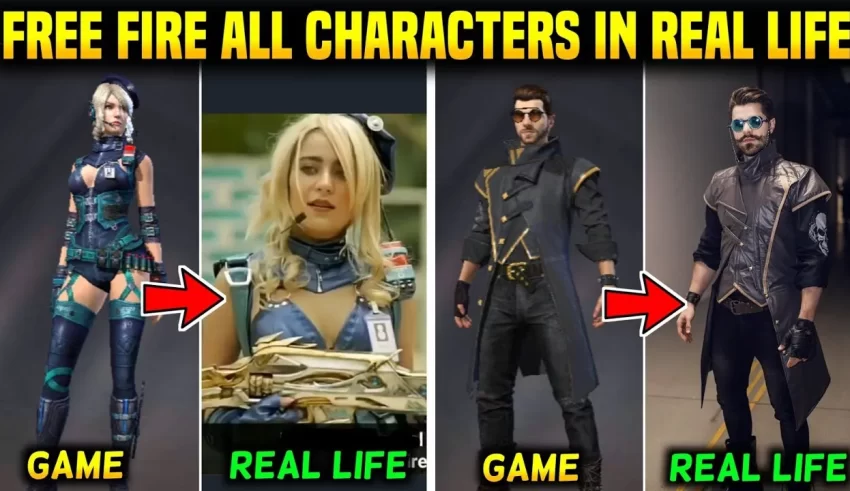 Many people play the game Garena Free Fire all around the world since it's not just about the battles but also about the outfits, playing styles, and other things that are in the game. But how many of you were aware that there were Free Fire Characters in Real Life?
In actuality, real people served as the basis for the Free Fire Characters in Real Life. It makes sense that there would be incredible inventions and innovations when discussing games, but every brilliant concept begins with inspiration. The same holds true for the freely created, based on real person figures.
1. Alok
One of the first Free Fire characters from real life who was directly included in this game without even changing their name is Alok. Although some people might believe he is an Indian, Dj Alok is actually from Brazil and is well known under the moniker.
2. Miguel
The Brazilian film Elite Squad Movies' Captain Nascimento served as the model for Miguel's character in the free fire. Additionally, Miguel's character appears in the free fire in a manner that is quite similar to that of actor Wagner Moura, who portrayed a police officer.
3. Jota
Indonesian actor Joe Taslim served as an inspiration for Jota. This free fire character is thought to have been included to give the game a more diverse cast. However, the actor did collaborate closely with Garena to customise his appearance and abilities for the game.
4. Kelly
Kelly is a fairly interesting character because she is one of the quick characters and has good powers. This character is thought to have been influenced by Takako Chigusa, a Japanese high school student who was made to engage in combat to death. Kelly's character is therefore quite powerful in the game.
5. Kapella
The most recent Free Fire Character In Real Life is Kapella. The K-Pop singers served as the inspiration for this particular persona. Even though the game's protagonist is already a huge star in the music industry, it's also thought that two Thai singers named Jam and Noey contributed their voices and appearances to the role.