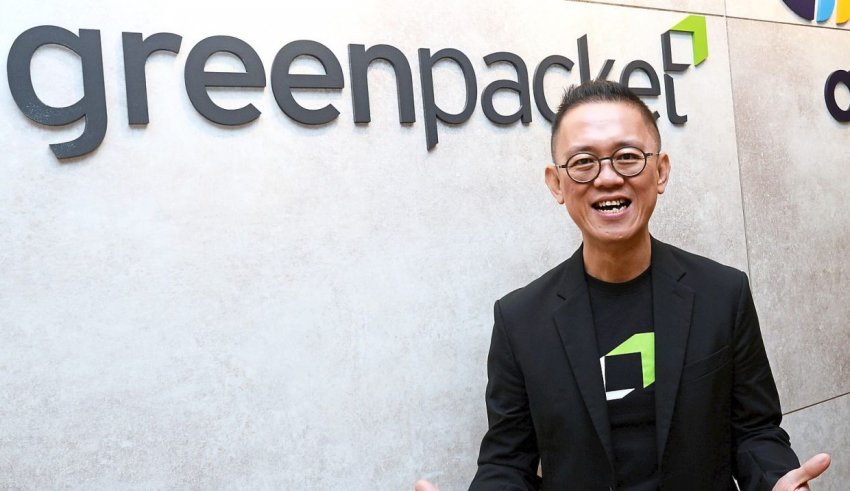 TWO months after returning to the helm of GREEN PACKET BHD, C.C. technology. Puan set forth his dream for the company – to become a global financial entity of some sort.
The aim was also to render Malaysia the gold standard for financial inclusion in the Asian world. It was back in September 2019. Fast forward to today, and the one-minded and dogged approach of Puan has given Green Packet the confidence that it will be able to obtain a digital banking license in Malaysia.
Last week, Green Packed revealed a partnership with China's Internet giant Tencent as its local partner for the AI-enabled e-KYC app. This may sound like a bunch of tech garble to the uninitiated, but there are two main takeaways to this offer. One is that Tencent owns WeBank, China's top digital bank, which, since its inception in 2014, has led the way in terms of asset quality, profitability and return on equity.
WeBank is also a success story in the usage of technology in banking; its chat box manages 98% of consumer enquiries and its eKYC face recognition system has received more than 640 million identity authentication demands.
Green Packet has done more to make this digital banking dream come true.
It is the first local technical firm to be licensed by Bank Negar Malaysia to develop "white-labelled" ewallet solutions for Malaysian companies. This service is now driven by brands such as Petronas' Setel, a fuel epayment solution available at more than 700 Petronas petrol stations across the world.
More remarkable is the fact that Green Packet is firmly embedded in one big under-banked community in Malaysia – the student sector. It empowers payment systems in two major public universities, enabling students to make digital payments for food and books from their e-wallet.
Digitizing student loan disbursement and zakat payment is also being discussed. Green Packet is partnering with Bank Islam, the country's largest Islamic bank, on this venture, another indication of the group's inroads into the local banking scene.
The student business emphasis is not the only area that Green Packet has concentrated on. Green Packet has been a Fintech affiliate to promote the disbursement of funds under some social welfare schemes.
More recently, Green Packet has developed a digital portal for the Malay Small Traders Coalition to allow 20,000 merchants and bazaar traders to restart business during the pandemic.
Through its potential to attract top ranked global names as allies, Green Packet is very likely to follow the consortium path as it bids for a digital bank license in Malaysia. Tencent and WeBank can not be excluded as potential partners. It's the same with Bank Islam.