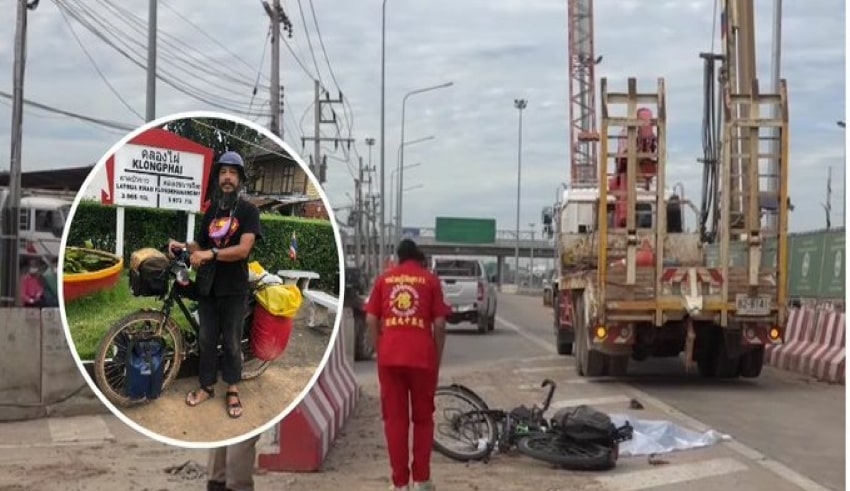 Thailand – The well known Thai cyclist Nirantra Phramthong was killed yesterday in a street mishap in the northeastern region of Nakhon Ratchasima.
In view of this, The 53 year old was struck by a 10-wheel truck at 8.10am at the building site of a raised street intersection on the unique expressway connecting Bang Pa In with Nakhon Ratchasima and kicked the bucket immediately.
The 41 year old transporter, Pradit Thiangtham, didn't run away from the area and held on to illuminate the police regarding what occurred. Pradit says he wasn't driving quick since he was no doubt having a tough time and some street paths were under development. He guaranteed that he didn't see the cyclist and possibly halted when he heard a boisterous commotion. He went out to check and found that the casualty had as of now kicked the bucket.
Related Posts
Nirantra, a local of Pran Buri region in Prachuap Khiri Khan, has visited numerous nations all over the planet for bike visits and had quite recently shown up in the territory in April. A few nearby riders have spread the word about it that Thai streets are extremely risky for cycling, and numerous cyclists have kicked the bucket in street mishaps.
Morever, Nirantra was notable among the Thai cycling local area. Media announced that he had visited different attractions in Nakhon Ratchasima since April this year. What's more, before the mishap he posted a last picture highlighting a Thai-style omelet and hot curry that he ate at Nakhon Ratchasima Railway Station.