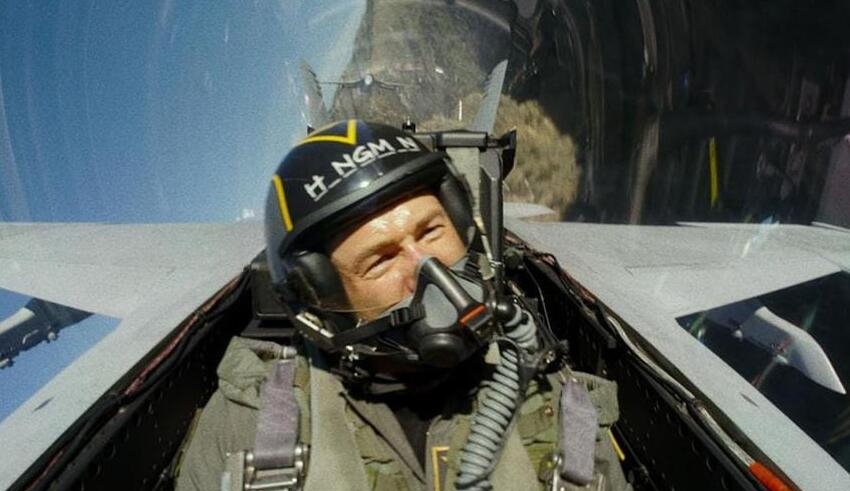 Last updated on March 13th, 2023 at 02:00 pm
Tom Cruise's recent appearance on a U.S. Navy aircraft carrier in the Adriatic Sea marked his return to the maritime duty, much like his on-screen role.
The Navy stated in a release that the actor visited the Nimitz-class aircraft carrier George H.W. Bush earlier this month and watched the Oscar-nominated film with sailors in the hangar bay.
"I am positive that neither our sailors nor Mr. Cruise will ever forget that night in the hangar bay," stated Rear Adm. Dennis Velez, commander of Carrier Strike Group 10 in a press release.
The announcement follows allegations that Cruise was filming "Mission: Impossible – Dead Reckoning, Part 2" aboard the aircraft carrier.
Keep Reading
Hannah Waddingham, star of the hit television series "Ted Lasso," sang for the sailors during the meet-and-greet portion of Cruise's visit.
Capt. Dave Pollard, the aircraft carrier's commanding officer and a Top Gun graduate and instructor, said in a press release, "Every minute they spent with the men of our big vessel paid dividends for the morale of our team from the top down."
"It lifts my spirits to know that today's best celebrities and filmmakers not only intellectually understand what we do, but also can relate to what our nation's fighters do on a daily basis because of their experiences onboard the USS George H. W. Bush."
The aircraft carrier is currently on a deployment that began in August 2022 in the U.S. Naval Forces Europe-Africa area of operations.
During this Sunday's 95th Academy Awards, the sequel to "Top Gun" has been nominated for Best Picture, Best Adapted Screenplay, Best Film Editing, Best Original Song, Best Visual Effects, and Best Sound.
Also Read:- Netflix Luther Ending Explained: Who is that at the end of The Fallen Sun?