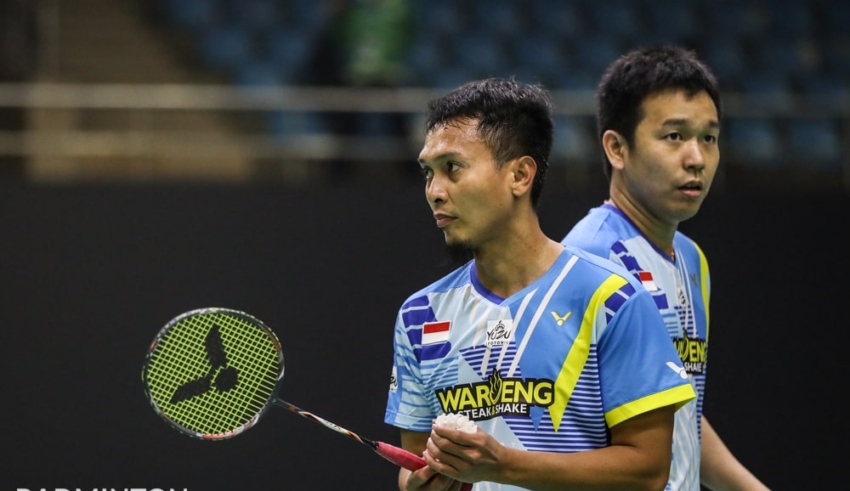 India – In the first round of the India Open that commenced on Wednesday, rising men's singles shuttler Ng Tze Yong has given the seventh seed Tommy Sugiarto of Indonesia a shock with 21-16, 14-21, 21-5 that caused a huge upset to the singles shuttler.
At the K.D Jadhav Indoor Hall in New Delhi, the 21-year-old Johor shuttler had to battle for an hour in order to beat the world number 28 Indonesian.
Meanwhile, Tze Yong, who is ranked in the 60th place in the world, will play Lucas Claerbout, a Frenchman, in the second round that will be held today.
Furthermore, Chan Peng Soon and Valeree Siow, who are the 2016 Rio Olympics mixed doubles silver medalists, started off to a winning start at the 2022 India Open yesterday as the fifth seeds crushed India's duo Raju Mohamed Rehan-Anees Kowsar Jamaludeen 21-4, 21-9 in only 20 minutes.
Related Posts
He said that this is actually their first match as a team, and thus far, they have had a fantastic combination. Also, in a video clip that has been published by the Badminton Association of Malaysia (BAM), Peng Soon remarked that he is hoping that they can preserve the rhythm so that they will be able to confront more formidable opponents and added that they will see how it goes in the next match.
They are going to face Kashish Sharma and Saruni Sharma, an Indian duo, in the quarter-finals today.
The match between Malaysian professional shuttler Soong Joo Ven and the freshly crowned world champion Loh Kean Yew of Singapore would be the most eagerly awaited match for Malaysian fans. Joo Ven was able to win against India's Chirag Sen 21-8, 21-7 in the first round just recently, while Kean Yew has beaten Xiaodong Sheng of Canada 16-21, 21-4, 21-13 in the first round.