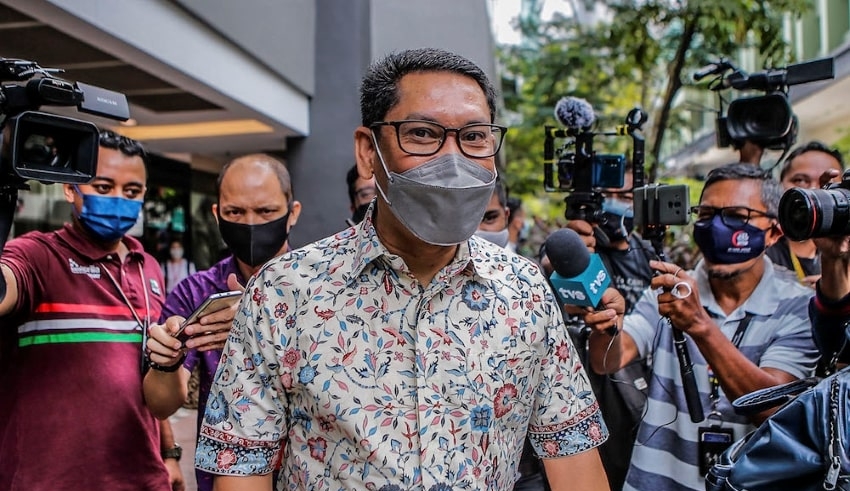 Malaysia – Datuk Seri Ahmad Faizal Azumu, Malaysia's Youth and Sports Minister, believes the Badminton Association of Malaysia (BAM) made the correct choice by sending a team to the 2020 Thomas Cup campaign in Aarhus, Denmark.
According to him, despite losing against a more experienced and younger squad in the quarterfinals, the national team, which has an average age of 23, fought valiantly.
He said that the initiative helped expose new players to the sport, which is important if Malaysia is to become a badminton powerhouse.
Ahmad Faizal also mentioned that the team didn't give up lightly, but rather, they fought valiantly. This indicates the choice was sound, and now they are hoping for much more success.
Related Posts
He stated in the Mobile Legends Pro League (MPL) Malaysia Season 8 awards event, which took place in Kuala Lumpur that Nobody in Malaysia anticipated the team to win the championship, and that, it was not their goal in the first place.
Malaysia was defeated 0-3 by archrivals Indonesia in the quarterfinals on Friday, failing to revenge their loss to Indonesia at the same stage of the tournament in 2018.
The Malaysian team last won the Thomas Cup in 1992, and the last time they were in the final was in 2014, in India.
The women's team, which has an average age of 21, fared well despite facing stiff competition from giants in the Uber Cup, according to Malaysian coach Ahmad Faizal.
All parties, he hoped, would continue to support the men's and women's teams, both of which are aiming for winning the championship in 2024.
"We learned a lot this time around, and I'm certain that our players will do better in future events as a result. We want to continue to assist them so that they may recover from this loss," he added. The national Uber Cup team's goal was to reach the quarterfinals; however, they were eliminated at the group stage after losing to Denmark 1-4, China 0-5, and Canada 1-4.