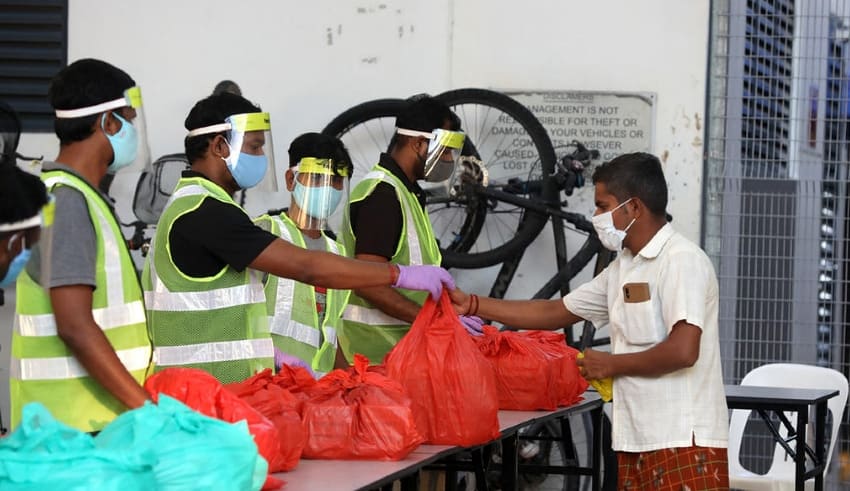 SINGAPORE – Ministry of Manpower (MOM) Minister Josephine Teo said on Monday that as early as January, the well-being of migrant workers during the Covid-19 pandemic was "on the radar".
She explained that the Ministry of Manpower has contacted dormitory operators after the country has recorded its first and mobilise whole-of-government resources confirmed cases of the Coronavirus by limiting the return of work pass holders and monitoring returnees' compliance with Leaves of Absence and stepping up their hygiene standards.
"The day after the first confirmed case in Singapore, Ministry of Manpower reached out to dormitory operators to be more vigilant and to step up hygiene. In fact, one of the earliest media conferences that Minister Lawrence Wong and I held was at the Tuas View Dormitory, after we inspected their quarantine facilities (early February)," Teo said in a ministerial statement in Parliament.
Teo claimed that MOM also provided materials to workers on their native language to encourage them to take steps to protect themselves.
The ministry also closed down non essential facilities in dormintories to further lessen the spread of the virus.
The first COVID-19 cluster of infected migrant workers were detected at a construction site at Seletar Aerospace Heights involving five migrant workers, two of which were living in dormitories. The ministry were able to deal with it quickly and mobilise whole-of-government resources. The Ministry of Manpower said that 3,000 private and public sector staff are now being deployed to look after the safety and well-being of around 400,000 migrant workers.