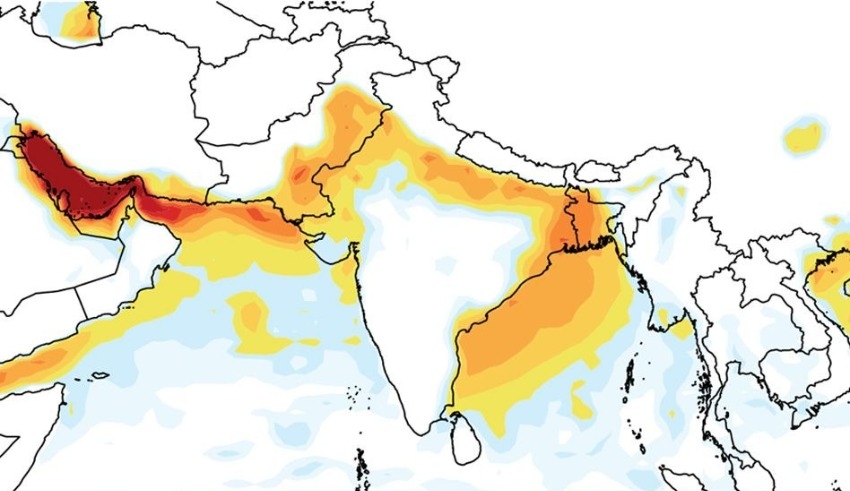 Early data suggests that England and Wales had approximately 1,700 additional deaths in only one week as a result of the record-breaking heatwave that hit Europe last month. Portugal and Spain also tallied 1,700 deaths as a result of the heatwave.
The findings, which are sure to alter as records are updated, give the first indication of deaths attributable to heat when temperatures touched nearly 40 degrees Celsius or higher from London to Madrid.
The data for England and Wales that was released on Tuesday (August 2) by Britain's Office for National Statistics compares the number of deaths that were actually registered during the week of July 16-22 to the number of deaths that would have been expected to occur during the same week based on the 5-year mortality averages.
The provisional cost estimate provided by the World Health Organization for the Iberian Peninsula is likewise subject to change.
However, the numbers from July were not even close to the 70,000 deaths that were attributed to heat during a heatwave that occurred in Europe in 2003.
The following are some of the factors that contribute to the lethality of certain heatwaves in comparison to others.
It makes a difference when and where a heat wave strikes.
The heatwave that occurred in the first two weeks of August in 2003 caused companies to close, resulted in the destruction of crops, and dried out waterways.
The consequences were felt most strongly in the Paris region of France. Heat waves are more powerful in cities because of the absorption and retention of heat by concrete and asphalt.
The peak occurred around the same time as the customary holiday season, when many children were out of school and families were traveling, in some cases taking older relatives with them.
Over eleven thousand people aged 75 and older were among the roughly fifteen thousand people who passed away in France.
Matthew Huber, a global authority on heat stress who teaches at Purdue University, shared his observations that "a significant percentage of people said farewell to grandma while sitting in her house and left on vacation." They would have had somebody looking up on them "normally," but that didn't happen.
Related Posts
In addition, physicians were away on vacation. According to Mathilde Pascal, a researcher with the French Public Health Agency, "Emergency services weren't very prepared, and they didn't have people on call."
At this moment, France is experiencing its third heatwave of the summer of 2022, which is having an effect on both humans and animals.
After the catastrophe that occurred in 2003, a number of European countries developed action plans for heatwaves and started giving early warnings. Preparedness for extremely high temperatures has been found to save lives, according to experts.
Chloe Brimicombe, a researcher who studies heat waves at the University of Reading in Reading, United Kingdom, stated that "more individuals know what to do in reaction to a heatwave." However, some nations just have better infrastructure than others: according to statistics compiled by the US federal government, almost ninety percent of households in Europe have internet access.
However, technology does not always provide a solution. This year, Palestinians who live on the densely populated Gaza Strip are suffering through a sweltering summer heatwave that has been made worse by power interruptions that leave them without energy for as much as ten hours each day.
Last month, about one-third of the population of the United States was placed under a heat advisory, and the weather prediction calls for even higher temperatures this month.
People who live in communities with a lower standard of life, as well as those without homes, are at a greater danger.
Local health officials in Phoenix, Arizona, reported that during the heatwave that occurred in the city a year ago, 130 of the 339 persons who passed away were homeless.
Some cities in the United States, such as Phoenix, have employed employees to fill the role of "heat cops," whose responsibilities include distributing water bottles and directing residents to air-conditioned cooling centers.
According to David Hondula, a heat officer in Phoenix, "The risk of death linked with heat among our unsheltered neighbors is 200 to 300 times higher than the risk of death associated with heat among the rest of the population."
People who live in countries with warm weather have often been accustomed to the intense heat of their environment. A person's ability to tolerate high temperatures improves with time as they are regularly subjected to those temperatures. This results in a slower heart rate and a lower core body temperature.
Therefore, the temperature at which people begin to die from heat-related illnesses varies depending on geography, as does the associated "Minimum Mortality Temperature (MMT)," which is the temperature at which all deaths from natural causes reach their lowest point.
According to Huber, "the MMT is significantly higher if you are living in India as opposed to the United Kingdom."
Recent studies have suggested that the MMT of a region may grow as the temperature rises in that region. According to a study that was published in April in the journal Environmental Research Letters, researchers discovered that there was a rise in MMT of 0.73 degrees Celsius for every one degree Celsius that the average summertime temperature rose between 1978 and 2017. In Spain, for example, this occurred for the period of time between 1978 and 2017.
However, because there is still a great deal that scientists do not know about extreme heat and human endurance, they are uncertain as to whether or not the changes they are observing in MMTs over time could also be related to people being more aware of the dangers, or better equipped to deal with them.
"There are various plausible explanations, and we still don't know which is the most important cause," said Huber. "There are also several possible explanations."