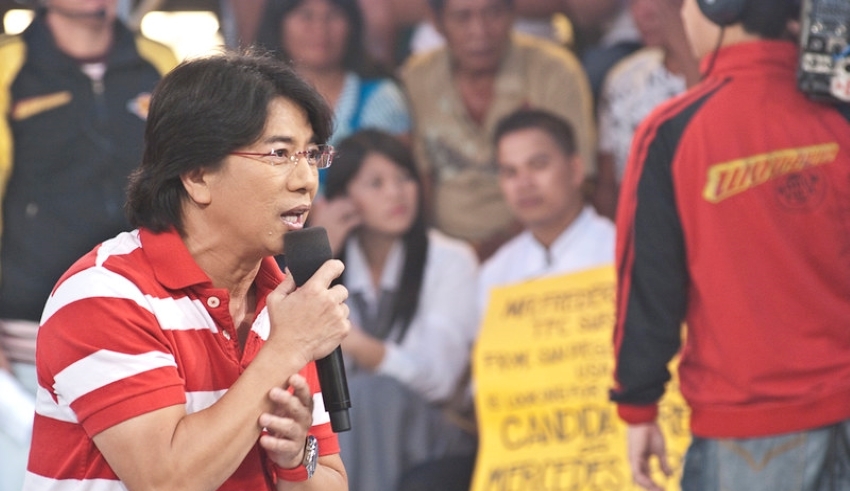 (C) Flickr, Maxi Adrian San Agustin
METRO MANILA – Game show host Willie Revillame on his show yesterday aired out his sentiments on the recent article published Rappler where it said the he 'hijacked' the Presidential Spokesman Harry Roque's press briefing to promote his show.
According to Revillame, he was offended by Pia Ranada's write up "Willie Revillame hijacks Roque press briefing to promote charity, GMA7 show," where he appeared to have crashed into Roque's press briefing just to promote his show.
Revillame clarified that it was Roque who invited him to appear the media briefing which was held at Wiltower where he formerly owns. Malacañang Palace press room was temporarily closed due to several of its employees tested positive for Covid-19.
He claimed that Roque invited him to appear several times but he declined. However the Presidential spokesman asked him if he could attend the final briefing and he thought it would be a good opportunity to announce that he will be donating PHP5 million to jeepney drivers deeply affected by the lockdown caused by Covid-19. Roque and other had no idea that he was planning to announce the donation on the presser.
"Just to be clear, I was not showing off. When you say 'hijack', you were carrying firearms and hijacking something. I just don't like the way it was written. I was invited by the Presidential Spokeman and I accepted it."
"It appeared as if i did something wrong." He added. Wowowin is a gameshow known for giving away prizes to Filipinos.