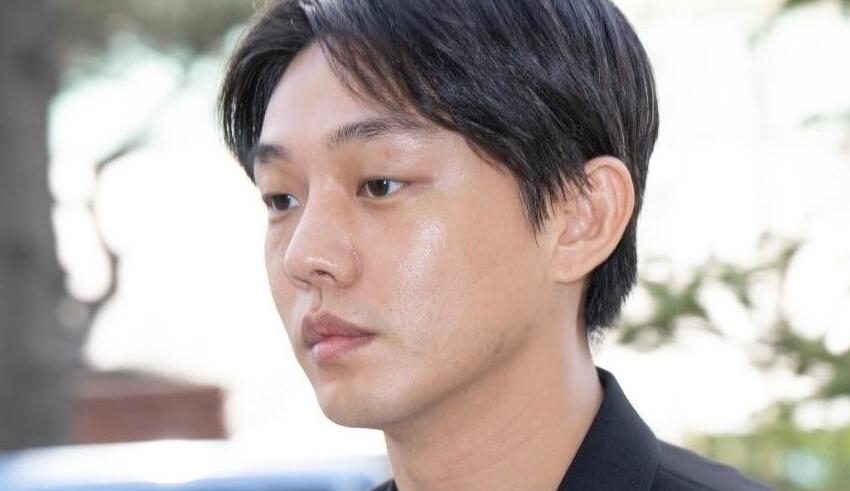 Yoo Ah-in, a South Korean actor, has issued a public apology in the midst of police investigations into his suspected drug use.
Today (March 28), the star of Hellbound issued a statement on his personal Instagram account in which he apologized for the ongoing situation and its impact on the actor's projects.
Notably, the statement comes just a day after the actor was called in by South Korean police for questioning over his alleged use of illegal drugs.
Yoo stated on Instagram, "I apologize for not being able to portray the priceless work of people with whom I have collaborated, such as movies, dramas, and advertising."
He added: "I deeply think on the instances when I handled my commitments recklessly, and I sorry for the damage to my colleagues and officials who sought to fulfill their treasured ambitions and goals."
Yesterday (March 27), Netflix confirmed to the South Korean news portal Korea JoongAng Daily that the Korean-language drama Farewell Earth and the biographical The Match starring Yoo Ah-in have been postponed till further notice.
Keep Reading
Yoo Ah-in was also recently removed from Season 2 of Hellbound amidst rumors that he would be investigated by South Korean authorities for alleged illegal drug use.
"Many people have backed me and given me enormous encouragement and affection, yet I injured myself and my profession as an actor, and I feel immense regret and shame," Yoo concluded.
"I fully own that my error was one that no justification could conceal. The theories behind my self-justifications could never conceal the terrible decisions I've made."
Netflix had planned to release Goodbye Earth, based on the same-titled Japanese dystopian novel, during the fourth quarter of 2023. Meanwhile, The Match also had a scheduled 2023 release, and is based on the story of great Go players Cho Hun-hyun and Lee Chang-ho.
Last month, South Korean media reports reported that the actor had alleged tested positive for propofol and marijuana, following a drug test done as part of a police inquiry.
According to reports, South Korean authorities visited two of Yoo's residences earlier this month to collect evidence and also examined the actor's medical records to assess the frequency of his suspected drug use.