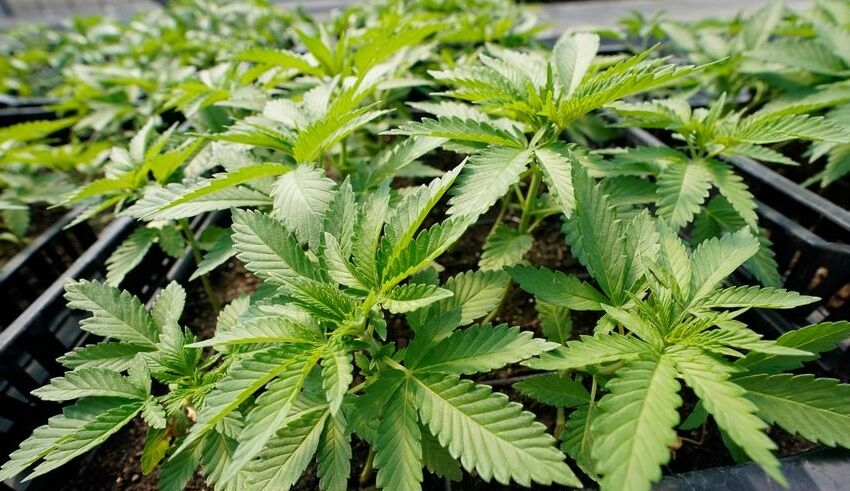 Hong Kong outlawed cannabidiol (CBD), a derivative of cannabis, as a "dangerous narcotic" on February 1 and imposed severe penalties for its use, forcing new enterprises to close or restructure.
CBD, which is produced from the cannabis plant, is said to alleviate stress and inflammation without intoxicating its users, unlike its more well-known cousin tetrahydrocannabinol (THC), the psychoactive component of marijuana that has been prohibited in Hong Kong for decades.
CBD was formerly legal in the city, and cafés and stores that sold CBD-infused items were popular with young people.
The restriction, which went into force on Wednesday but was declared by the government last year, has changed all that.
Several CBD-related firms have closed, while others have struggled to restructure. Consumers deposited what they believed to be a remedy for their diseases into collection boxes put up across the city.
The new legislation echoes a zero-tolerance stance for harmful narcotics in Hong Kong and mainland China, where CBD was prohibited in 2022.
Keep Reading
The city maintains many classifications of "hazardous substances," including "hard drugs" like heroin and cocaine.
The Hong Kong authorities highlighted the difficulties of separating pure CBD from cannabis, the likelihood of THC contamination during manufacture, and the relative ease with which CBD may be converted to THC to justify the policy change.
Last Monday, Hong Kong's customs officials pledged to increase their efforts to educate locals about CBD's illegality in Hong Kong, despite its legality abroad.
On Wednesday, CBD possession is punishable by up to seven years in prison and a fine of one million Hong Kong dollars (US$128,000). The maximum sentence for those convicted of importing, exporting, or manufacturing the chemical is life in jail and a 5 million Hong Kong dollar (US$638,000) punishment.
According to some users, the prohibition indicates that the worldwide financial centre is regressing.
Jennifer Lo, the owner of CBD Bakery, who began selling CBD-infused cheesecakes, cookies, and beverages in 2021, stated, "It's looking less and less like an international metropolis."
Others, like the city's first CBD café, which debuted in 2020, ceased operations.
Karena Tsoi, who utilized CBD skincare products to cure her eczema for two years, stated that she will need to find an alternate medication.
The majority of Asian nations have tight drug prohibitions with severe punishments, with the exception of Thailand, which legalized the cultivation and possession of marijuana last year.
Elsewhere, the CBD argument continues.
The Food and Drug Administration of the United States stated last week that there is insufficient data to prove CBD's safety for use in foods and dietary supplements. It urged Congress to establish new regulations for the expanding market.
In the United States, where numerous states have legalized or decriminalized narcotics that remain illegal at the federal level, the legal status of marijuana-derived lotions, tinctures, and edibles has remained unclear, despite their growing popularity.