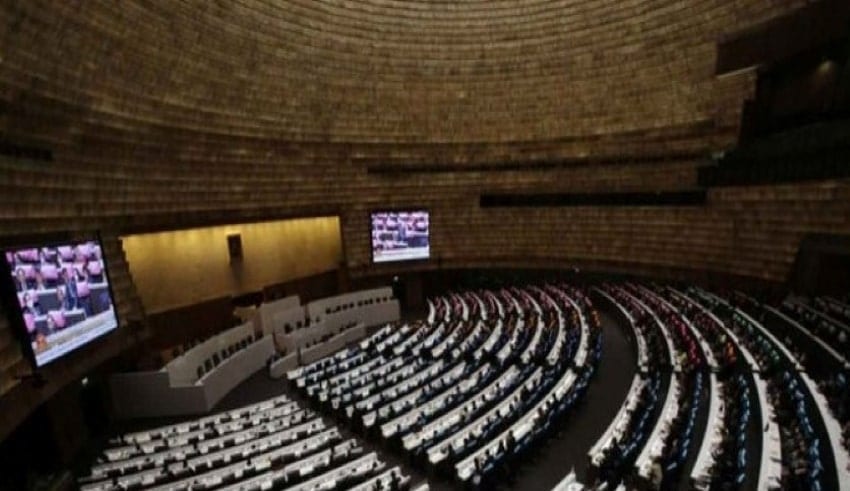 As the governing Palang Pracharath Party and senators will pursue a charter court ruling on whether the process is lawful, the constitutional amendment process is likely to be stalled. In view of this, A joint session of MPs and Senators today will vote on a resolution submitted by MP Paiboon Nititawan and Senator Somchai Sawaengkarn of the PPRP list demanding a decision from the court.
They expressed concern in the motion that the proposed changes to Section 256 of the Constitution, which would pave the way for the formation of a Charter Drafting Assembly (CDA), could be unconstitutional. 47 senators and 25 MPs, all from the largest coalition party, the PPRP, signed the resolution, arguing that parliament is not allowed to produce a new charter and that the best it can do is make amendments. According to the resolution, any action to allow a new charter to be published will be unconstitutional.
Along with this, Chaiwut Thanakhamanusorn, PPRP list-MP, shared that the government whips decided that a free vote on the matter would be allowed for each political party in the coalition government, while PPRP MPs would vote for the motion. A PPRP source said main party leaders were optimistic that, with the backing of 121 PPRP MPs and 250 senators, more than half of the 728 parliamentarians, the motion is likely to sail through parliament.
But look, this does not actually entail the approval of other alliance parties MPs, the source added, adding that senators required the court to decide on whether a new constitution could be drafted by the CDA.
Meanwhile, Wirach Ratanasate, chief government whip and PPRP list-MP said that coalition government parties may have different views such that a free vote would be permitted. The vote of PPRP MPs and Senators alone, though, would be more than adequate to get the motion into parliament.
He insisted that the move to seek the decision of the court was not an attempt to delay the process of amending the charter, but it was only intended to seek clarification from the court with a final say on the issue. In the first reading on Nov 18 last year, Parliament adopted two charter amendment bills, one proposed by the government and the other by the opposition.
Initially, a parliamentary committee scrutinizing charter amendments agreed on a proposal by opposition parties to establish a CDA consisting of 200 members of the assembly who would be directly elected by voters from across the nation.
Pheu Thai spokeswoman Arunee Kasayanont said the motion seeking the ruling of the court is a tactic to delay the process of amendment of the charter that is against the people's will.