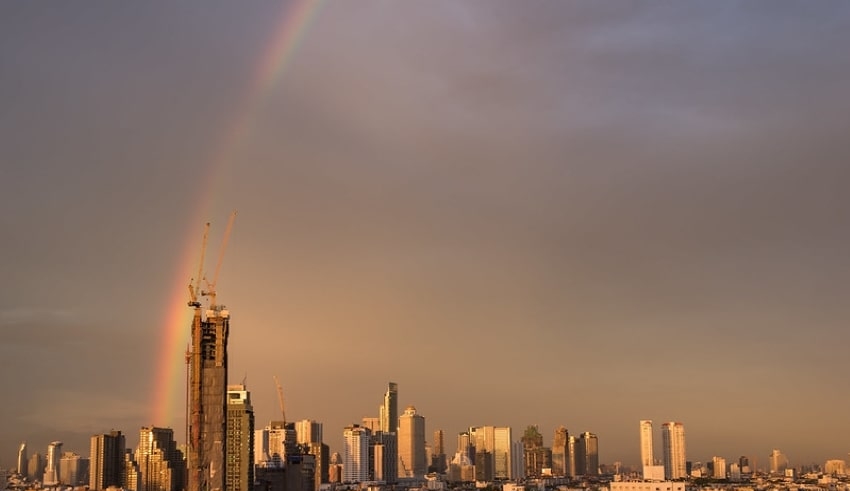 Last updated on January 17th, 2021 at 09:42 am
 Entering the new year isn't easy for every nation around the world and it's the same with Thailand given the economic hardship caused by COVID-19, as many as 96 percent of foreign direct investors operating experienced unprecedented situations last year.
However, this year, they are surprisingly confident in the potential of the country and have plans to increase or at least retain their investment, citing attractive investment incentives, a strong supply chain supporting the industry, and the availability of raw materials and parts.
In view of this, there were 19.33 percent of the 600 companies surveyed shared that they have plans to increase their investment in Thailand, while another 76.67 percent said they expect their current level of investment to be sustained. For the BOI, the 2020 version of the survey was conducted.This is surprising since people expected that it will be challenging to regain the economy due to pandemic.
Although economies around the world, including Thailand, were affected by the COVID-19 outbreak, the confidence expressed by surveyed investors reflects the resilience and success of the country in crisis management. The BOI Secretary General Duangjai Asawachintachit highlighted this since the crisis has shown another side of determination to their supply chain and logistics systems, allowing the majority of manufacturing activities to remain strong.
The key factor cited by investors in support of their positive opinion was the investment privileges granted by Thailand, cited by 89 respondents, while 77 respondents each referred to the availability of raw materials and components and appropriate supporting industries.
Along with this, there were 63.17 percent said their companies were affected by COVID-19 but they were still able to operate, 29.17 percent said they were significantly impacted but still able to operate. Just 7.5% said that they were unchanged and working as normal. Just 0.17 percent, meanwhile, had stopped operations.
The relentless movement by both foreign and local companies to Thailand resulted in a slight increase in the number of investment applications to 1,098 in January-September, as firms in some sectors continued to grow in the midst of the economic slowdown caused by COVID-19. .