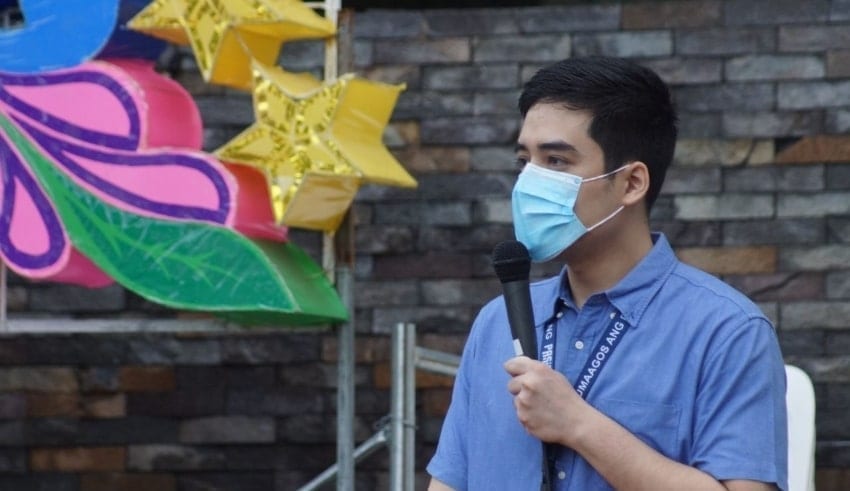 Last updated on August 31st, 2022 at 06:55 pm
Last year the people are reading and hearing about loads of bad and tragic news stories. For people around the globe, it has become a reality. Any bit of good news and every tale of positivity has the power to uplift our spirits, relax ones mind, and soothe each souls during these difficult times when the goal is to remain pessimistic from the latest coronavirus disease (COVID-19).
Today, faced with a worldwide pandemic, unity is what is desperately needed. And modern-day icons are considered the people who champion this team spirit and camaraderie and are frontliners in the COVID-19 relief efforts. As they say, not all heroes wear capes, they're in scrubs today or, preferably, in personal protective equipment and others are simply in shirts and jeans, like public servants.
Now people are reminded of the image of a young leader named of Vico Sotto, the 30-year-old Pasig City mayor. In his round-neck blue shirt and denim pants. Setting his leadership and public service with unwavering commitment. People have seen his key campaign promises that was affordable, if not free, health insurance for all people, and, as mayor, he took measures to move forward with the introduction of the Universal Health Care policy by the national government.
Free medical facilities and drugs are a priority, so the city council agreed to triple the budget for health care thus supplementing the budget greatly. Not only that he was able to manage the year of pandemic with a lot of good results not only to their administration but to the whole city.
But aside from this, people have seen how the young mayor can be witty at times as he opened the new year with hilarious reply "hindi po ako member ng EXO" from a netizen who noticed his close resemblance to the K-pop idol named Do Kyungsoo (DO) of the famous korean-chinese boy group, EXO.
Hindi po ako member ng exo

— Vico Sotto (@VicoSotto) January 1, 2021
There was even a proof, a side-by-side comparison of DO and the recently surfaced yearbook photo of Vico was circulated by netizens. The post got lots of attention making it trending and making the 1st of January even better for the people as they see the sense of humor of the young mayor.
Also Read: 10 Best Rom-Com Korean Dramas you should start watching 2022
Morever, D.O, whose real name is Doh Kyung-soo, is also an actor, in addition to being a singer. He has starred in a variety of K-dramas and movies, including "It's Okay, That's Love," "My Annoying Brother," "100 Days My Prince," and the film series "Along with the Gods."