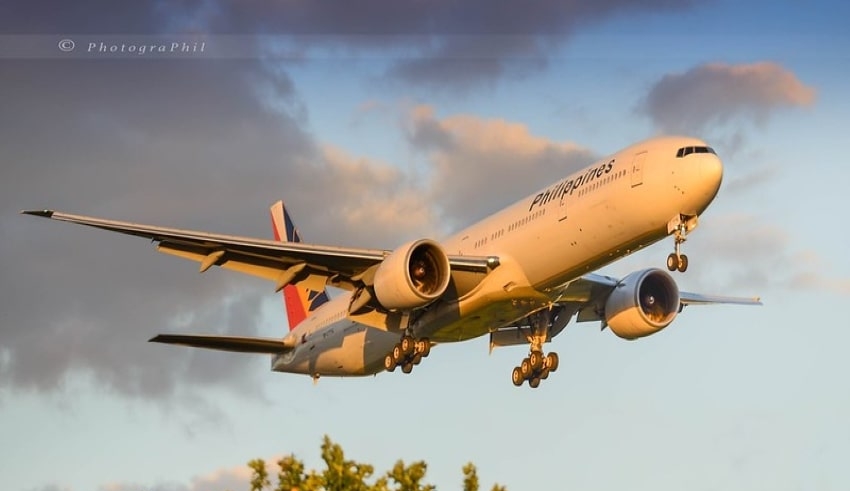 (C) Flickr, Philippe Lavier
METRO MANILA – Flag carrier Philippine Airlines (PAL) and AirAsia are offering low rates for local flight in a bid to help the ailing travel industry in the country.
The promo fares for domestic flights are the company's efforts to help the economy and stimulate demand for air travel after being hit with the Covid-19 pandemic.
According to the Philippine Airlines, passengers who interested can now avail the base flight for as low as 688php for economy seats to various local destinations such as Manila, Clark and Cebu.
Other routes included are Legazpi, Kalibo, Cagayan De Oro, Butuan, Tacloban, Ozamis, Cotabato, Davao and General Santos City.
The Philippine Airlines promo is valid until further notice.
Budget carrier AirAsia Philippines are also joining the competitive fares as its local and international flights routes are slowly being restored due to the easing of travel restrictions.
AirAsia passengers can enjoy roundtrip, one way fare as low as 111php and 1,311php for international flights.
The low flights offering are available until August 30 on their website at airasia.com or the AirAsia mobile app for flight travel up to October 30.
AirAsia Philippines chief executive officer Ricky Isla said that this offerings, we can assure that now everybody can fly and encouraged the public to take advantage of the offerings for their essential travel and hopefully in the future, leisure travel too.
Civil Aeronautics Board (CAB) has announced last week that they will be suspending passenger fuel surcharge on both Local and International flights, which means the airline would also suspend the fuel surcharge collection. Lim added that passenger traffic for the month of July and August remains at record low with the recent announcement of the two week modified enhanced community quarantine in Metro Manila, delaying further the restart. Local flight are flying at around 15% prior to Covid-19 level.