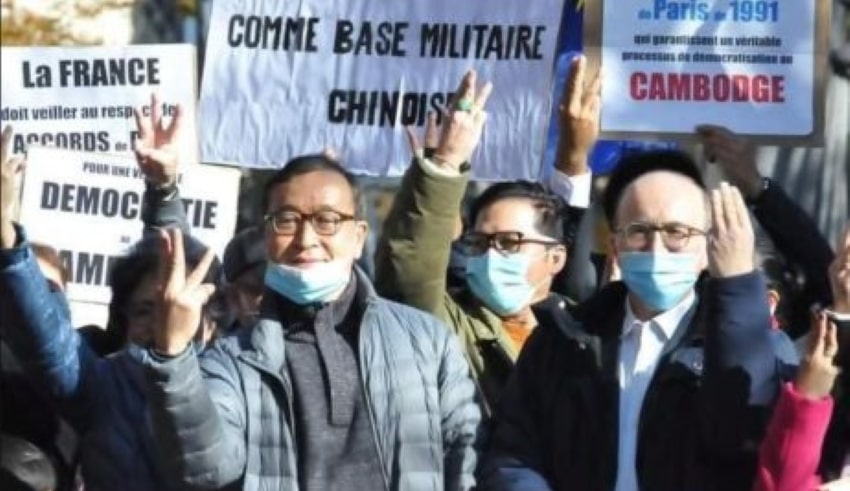 Cambodia – Exiled opposition leader Sam Rainsy was sentenced to ten years in jail by a Cambodian court today for allegedly plotting to depose dictator Hun Sen.
Rainsy has been residing in France since 2015 in order to escape being imprisoned for a series of convictions he claims are politically motivated, including a 25-year term handed down in March of last year.
In addition to Rainsy, the court sentenced six other major opposition politicians to ten years in prison and 13 activists to five years in prison. Another activist received a five-year suspended sentence.
Outside the court, scuffles erupted as security agents attempted to seize a flag from the defendants' wives and supporters, knocking a few to the ground.
"My imprisoned clients cried out unfairness when the decision was revealed; they were really outraged with the judgment," lawyer Sam Sokong said in a report, adding that they will appeal.
Related Posts
Relatives were heartbroken outside the courtroom.
"This is really unfair. He was supposed to be discharged today, according to my expectations. International community, please aid my husband," So Ith, the wife of one of the defendants said.
The allegations stemmed from Rainsy's planned return to Cambodia in 2019, during which he advocated for a popular uprising against Hun Sen.
Around 150 opposition politicians and activists have been charged with treason and incitement, largely for posting statements on social media advocating Rainsy's return to the country.
Hun Sen is one of the world's longest-ruling dictators, having held power for more than 30 years, despite accusations from critics and human rights organizations that he has brutally suppressed dissent by imprisoning opponents and activists.
Cambodian authorities have increased arrests of former members of the disbanded opposition party, human rights advocates, and opposing voices after the previous general election in 2018, when Hun Sen's party won every seat in a poll without a meaningful opposition.
The judgments were denounced by Human Rights Watch, which asked the international community to intervene.
"The mass prosecution and conviction of political opponents on spurious accusations is a witch hunt that discredits both the Cambodian government and the country's judiciary," said HRW's Phil Robertson.