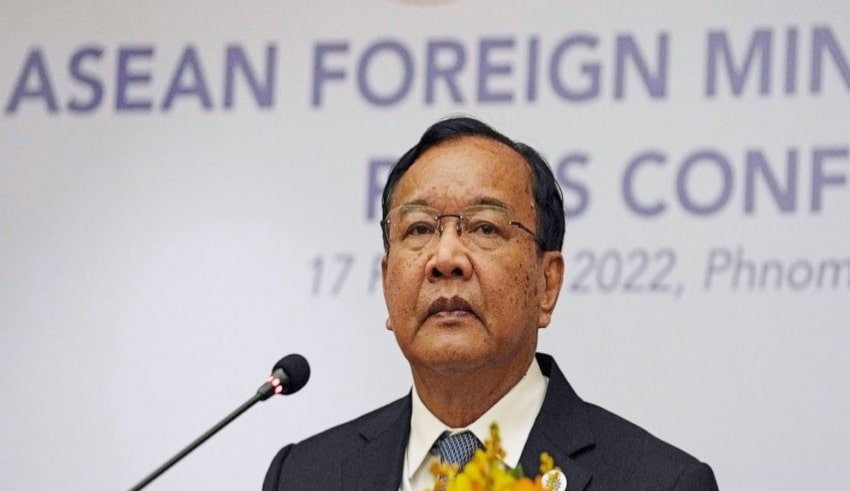 Myanmar – According to a Cambodian foreign ministry official, a Southeast Asian special envoy will visit Myanmar from March 20 to 23, in an attempt to start a peace process in a nation ravaged by turmoil since a coup a year ago.
Last month, Cambodia's foreign minister, Prak Sokhonn, requested Myanmar's governing generals to allow him to speak with all stakeholders, including the country's proscribed opponents. Cambodia is the current chair of the Association of Southeast Asian Nations (Asean).
Heavy violence has raged in numerous districts of Myanmar between soldiers and militias affiliated with the deposed government, some supported by ethnic minority rebels, after the military's brutal assault on months of strikes and demonstrations against its coup.
By text message, Cambodian foreign ministry spokesman Chum Sounry said that Prak Sokhonn's trip was still being planned, but that a rough itinerary had been established for March 20-23.
Chum Sounry refused to say who the envoy may visit, although a previous Asean envoy's attempt to meet Myanmar's jailed and on trial former leader Aung San Suu Kyi proved futile.
Related Posts
A request for response from Myanmar's military spokesman was not returned.
Last year, the junta committed to a five-point Asean plan to resolve the turmoil in Myanmar, which included ending hostilities, letting humanitarian supplies into the country, and backing a multi-party peace process.
The army's refusal to comply has enraged several Asean countries, and the group has barred the generals from attending regional meetings until it shows improvement.
According to the UN, the post-coup fighting in Myanmar has displaced more than 300,000 people, with thousands of civilians imprisoned, many of whom have been assaulted, tortured, and murdered, according to human rights organizations.
On Monday, Myanmar's military government accused Western media of bias reporting on the country's events, saying it was working to safeguard its people from "terrorists" and that it had released more than 48,000 jailed protestors.