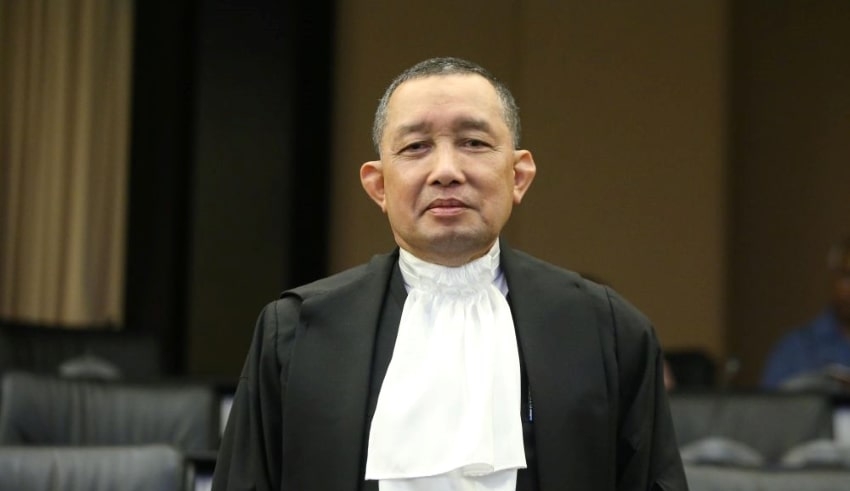 Malaysia – The Malaysian government announced on March 8 that Tan Sri Idrus Harun has been reappointed as Attorney General (AG), adding that his new appointment would last for one year.
Tan Sri Mohd Zuki Ali, the Chief Secretary to the Government, made the statement.
"It is being announced that Seri Paduka Baginda Yang di-Pertuan Agong has assented to YBhg's reappointment in accordance with Article 145(1) of the Federal Constitution. Tan Sri Idrus bin Harun has been appointed as Attorney General for a one-year term beginning March 6, 2022," Mohd Zuki stated in a brief statement.
According to Article 145(1), the Yang di-Pertuan Agong, on the recommendation of the prime minister, appoints an attorney general who is eligible to sit on the Federal Court.
Idrus' two-year tenure as attorney general was set to expire on Sunday, prompting the announcement made on Tuesday.
Idrus, who is currently 67 years old, was named attorney general for a two-year term on March 6, 2020. Tan Sri Tommy Thomas, who had resigned from the job in late February 2020, was succeeded by Idrus.
Related Posts
Idrus served as a Federal Court judge until taking office as Attorney General in March 2020.
During his 42-year career, the Kedah-born Idrus — who also has a law degree from Universiti Malaya — has held several roles in the Attorney General's Chambers (AGC) division, including being the head of the Federal Territory Prosecution Unit and a deputy public prosecutor with the AGC.
Idrus had previously served as senior federal counsel to both the Election Commission and the predecessor Anti-Corruption Agency of the Malaysian Anti-Corruption Commission (MACC), as well as the solicitor general — the second-highest-ranking AGC official after the attorney general — from 2006 to 2014.
From November 2018 until his nomination as attorney general in March 2020, he served as a Court of Appeal judge for roughly four years, and then as a Federal Court judge for about four years.
Idrus is also the elder brother of Tan Sri Azhar Azizan Harun, the Speaker of the Dewan Rakyat.
Previously, on March 6, when Idrus' tenure was about to expire, a news portal quoted Malaysian Bar president AG Kalidas as questioning the apparent delay in issuing a declaration about whether Idrus' time as attorney general had been extended.
"It would be wise if the prime minister did not wait until the eleventh hour to inform the Yang di-Pertuan Agong and announce the appointment in the case of vacancy or the prolongation of the present appointment," Kalidas said in reports.