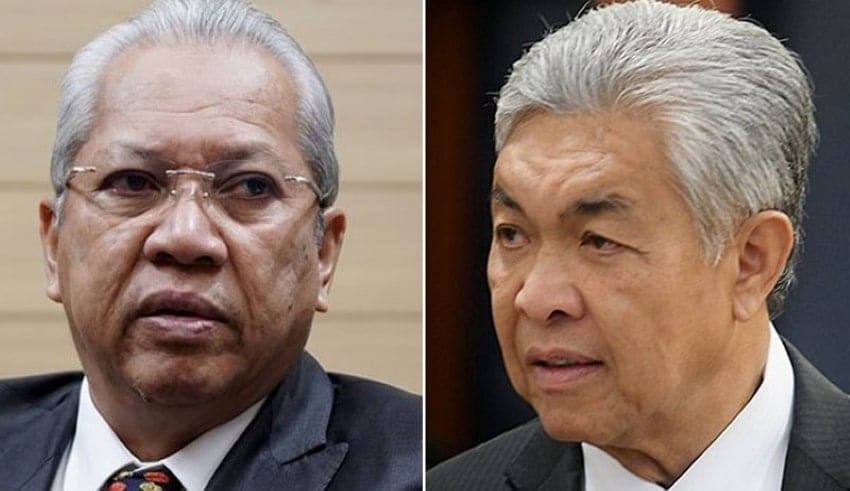 PETALING JAYA: Former Barisan Nasional secretary-general Annuar Musa has asked Umno president Ahmad Zahid Hamidi to clarify if he wrote to Muhyiddin Yassin about the party's position on the PPBM.
He said that Zahid wrote Muhyiddin a letter on February 26 informing him of the outcome of the Umno Supreme Council meeting in Janda Baik, Pahang, on February 19.
The letter claimed, according to Annuar, that Umno would not collaborate with PPBM in the next general election and would only work with the government until Parliament was dissolved.
Members were also questioning the reasoning behind the decision, according to the federal territories minister, particularly since the date for GE15 has yet to be set.
"As (Umno) members, we have the right to know if this news is true. If it is, why were we not informed about the decision?
"Why have they decided not to cooperate (with PPBM), when a motion on the matter must be brought to the annual general assembly first? Why precede the AGM?" he said in a Facebook post.
Refusing to cooperate with PPBM, according to Annuar, also means opposing the Perikatan Nasional alliance and its constituent parties, PAS, Gerakan, STAR, and Parti Bersatu Sabah.
He inquired if Umno will suffer any consequences as a result of the transfer.
Other concerns, he said, included whether Umno planned to cooperate with other parties and whether the decision was approved by the BN Supreme Council.
"The grassroots have been left in the dark for a long time, without knowing the direction of the party.
"If a decision has truly been made, do not hide. Let the members and grassroots know … we are awaiting for an explanation."
Previously, 143 of Umno's 191 divisions requested that the party terminate its relationship with PPBM. The Umno Supreme Council had announced that the party's position on its relations with PPBM would be finalized at the party's AGM on March 27 and 28.