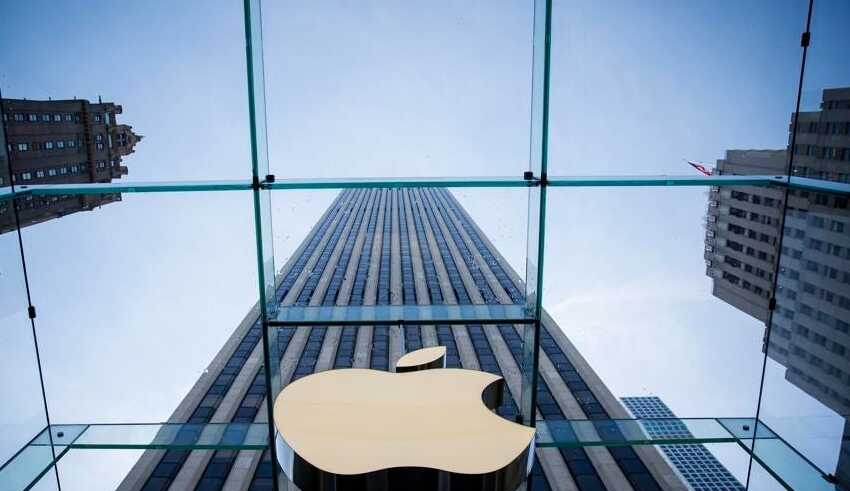 Apple predicted on Thursday, February 2, that revenue would decline for a second consecutive quarter, but that iPhone sales would likely increase as production in China returned to normal following COVID-related shutdowns.
While expressing optimism over sales of services and iPhones, Tim Cook, CEO of Apple, predicted that an uncertain economy would negatively impact gaming and digital advertising.
Apple's management sought to reassure investors that the world's largest publicly traded corporation was on a steady, if somewhat sluggish, ascent, despite being buffeted by up-and-down sales cycles for its flagship gadget and susceptible to supply chain shocks. And in the immediate wake of some of the company's worst financial reports in years, at least some investors appeared to give Cook the benefit of the doubt, as they imposed relatively moderate share price losses.
For the most recent quarter, Apple's earnings fell short of Wall Street's forecasts for the first time since 2016 due to a decline in iPhone sales for the first time since 2020.
The price fell almost 2% as Chief Financial Officer Luca Maestri predicted that iPhone sales will increase compared to the quarter ending December 31. That did not nearly erase a 3.7% gain during normal trading.
Amazon.com and Alphabet also declined by almost 4% after reporting earnings. They had also gained through regular trade.
Apple's quarterly sales dropped 5% to $117.2 billion and were down in every region of the world. Except for services and iPads, all product categories saw a decline in sales. Profit per share was $1.88.
According to IBES data from Refinitiv, analysts anticipated revenue of $121.1 billion and earnings of $1.94 per share. Cook told Reuters that production issues that plagued Apple's most important quarter are finally gone.
"Production has returned to our desired level," he stated.
Related Posts
Wall Street anticipated that Apple's sales would decline during its fiscal first quarter, which concluded on December 31. Chief among these were supply chain difficulties caused by COVID-19 lockdowns at a production site in Zhengzhou, China, which hindered production of iPhone 14 Pro and Pro Max smartphones, both of which are high-priced variants that would ordinarily assist Apple in increasing its margins.
Cook stated that the lockdowns in China presented a twin issue in which both supply and demand were curtailed, resulting in a 7% decline in sales to $23.9 billion in Greater China.
Apple's product problems are now in the past. Ben Bajarin, an analyst with the firm Creative Strategies, remarked, "They still believe demand will be weak, but they've adjusted production, so if demand spikes suddenly, they can ramp up" to meet it.
The strong US currency also harmed Apple, which receives more than half of its revenue from outside of the Americas, although the impact was less severe than anticipated as the dollar retreated from its highs from the previous year. Apple had warned investors that such foreign-exchange concerns would have a 10% negative impact on sales, but on Thursday the company reported that the actual impact was only 8%. Apple anticipates a 5% impact from foreign exchange rates during its second fiscal quarter.
Cook told Reuters, "I would note that 8% is still a pretty substantial headwind. I would not like to undervalue that. On a constant currency basis, we would have increased."
In addition to iPhone supply chain issues, Wall Street analysts expected iPhone sales to decline this year as part of a larger pattern in which the iPhone 14 family released last year sells more slowly than the iPhone 12 and 13 models did for two consecutive years. Apple reported iPhone sales of $65.8 billion, an 8% decrease from the previous year and the first decline since 2020.
Two portions alone increased. The revenue of the company's services segment, which includes content businesses like Apple TV+ and software businesses like the App Store, increased by 6% to $20.8 billion. And iPad sales increased by 30% to $9.4 billion, above expert projections of $7.8 billion, according to statistics from Refinitiv.
"The report was unsatisfactory. The instruction was also inadequate. But it seems to be irrelevant. This market is characterized by a relentless "buy the dip" mentality, according to Dennis Dick, a trader at Triple D Trading who does not own Apple stock.
Cook told Reuters that the company's base of active devices has increased to 2 billion from 1.8 billion a year ago. He stated that the business currently has 935 million paid memberships, up from 900 million in the previous quarter, and that sales of services broke records in various areas, including China.
The company's Mac computer sales, which had skyrocketed amid the wave of telecommuting during the epidemic, decreased 29% year over year to $7.7 billion. The sector for wearables and accessories, which includes the Apple Watch and AirPods, decreased by 8% to $13.5 billion.